Elevate 2023 (Workday)
Workday Update: Staff Engagement Has Been Key as We Resolve More Issues
Published: Feb. 28, 2023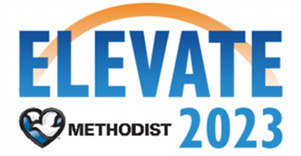 Two months have passed since Methodist Health System went live in Workday, and we're pleased to see the level of adoption and engagement from staff.
The ongoing interest of system development from staff and managers is certainly being felt. A recent example came when we restructured the routing and approvals at the affiliate level for Supplier Invoices and Requisitions. When we launched Workday, this process was cumbersome for managers, but it's now streamlined to meet business needs.
Although the project team is excited to share further success stories in Workday, we're encountering issues that need to be addressed. Below, we've outlined updates to a few known issues and included relevant details. Our next scheduled communication providing updates on known issues and resolutions will be sent the week of March 13.
We encourage and welcome your continued feedback and engagement. If questions persist or you need Workday support, please contact your functional area support teams. Learn more about that process here.
Supplier Invoice Request (Check Request) and Supply Requisition
The routing and approval matrixes for the Supplier Invoice Request and Supply Requisition processes have been received from leadership at each affiliate. As we finalize configuring the system, please reach out to @email if you have questions or need immediate routing solutions.
Employee License and Certification Tracking
Tracking of employee licensure and certifications is still being uploaded into Workday by the project team. If employees or managers have questions regarding expirations, please contact Human Resources at (402) 354-2200.
Recruiting Updates
We're currently configuring and testing the known issues below. We will provide updates in upcoming communications as items are moved to production.
Situational New Hire process defects in onboarding

Applicant ability to enter work history or attach resume

Identified efficiencies in "My Job Requisitions" reporting for managers