Elevate 2023 (Workday)
Workday Is Live. Here's How To Get Started
Published: Jan. 3, 2023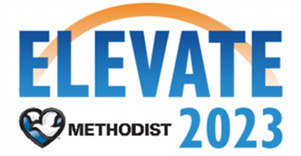 You can access the Workday system using the new icon link at the top right corner of the intranet homepage. In addition to a Workday icon, we have added icons for quick access to Kronos, Citrix Receiver, Employee Connections and Outlook Web Access. 
Here's a look at the icons you'll now see on the intranet homepage.

First Time in Workday 
This job aid has been created to assist you in exploring the platform and validating your employee information. We also encourage you to review these instructions for setting up your email and notification preferences.
 
Need Help?
Reference this document that explains the resources available for support.
Training Materials in Workday
All of the training materials are now live in Workday, and we've added many more topics for you to review. Watch the short explainer video below for information on how to find the job aids. You're also encouraged to look though the updated list of training topics here.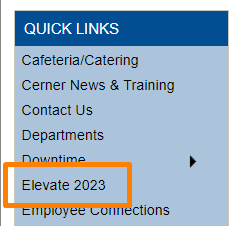 Utilize the Elevate 2023 Resource Page
All of the information above, and much more, is available on the Elevate 2023 site page of the intranet, found under Quick Links. If you have any questions, we strongly encourage you to utilize the online materials available to you.
Thank You!
Thank you to everyone who has been a part of the Elevate 2023 project. Workday will continue to be updated on an ongoing basis. On behalf of HR, Finance, Supply Chain and IT, we look forward to continuously improving your work experience.