Elevate 2023 (Workday)
Workday Update: After a Successful Launch, Here's Where We Stand on Known Issues
Published: Feb. 6, 2023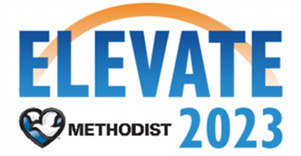 Thank you to everyone who has been part of the Elevate 2023, our systemwide transition to Workday. And thank you to each of you for your questions and feedback during this transition.
Since the launch of Workday on Jan. 1, we've been in an important stage of the project called stabilization. During this time, our teams have been focused on supporting employees in adapting to the new technology, fixing system issues and ensuring that Workday functions according to design.
During the opening month of 2023, our first payrolls processed successfully, more than 1,000 employees signed up for the mobile Workday app, and more than 11,000 supplier invoices were completed.
Despite a relatively smooth transition at the outset, we're encountering issues that need to be addressed. Because this is an anticipated part of the stabilization process, we put measures in place ahead of time to keep these issues and their solutions organized and prioritized. 
We have outlined these known issues below and included relevant details. Our next scheduled communication providing updates on known issues and resolutions will be sent the week of Feb. 13 and every two weeks afterward.
We encourage and welcome your continued feedback and engagement during this time. If questions persist or you need Workday support, please contact your functional area support teams. Learn more about that process here.
 
Actions by Indirect Supervisor 
Management Chain functionality is now available. The indirect supervisor can perform the following functions without having to set up the delegation.
Create job requisition
Change job/start job change
End jobs (termination and/or end additional job)
Get feedback on the worker
Start disciplinary action
Start a performance improvement plan

HealthcareSource Performance Management
The system will remain available through March 15, 2023. Everything is still available and accessible, including discipline, manager notes and performance appraisals.
Worker Earnings Report (including overtime):  
The CR-HCM Payroll – Detail for Manager report in the Workday My Team Management dashboard allows the manager to run a Workday report on any earnings code(s) including overtime, regular and incentives. The report can also be processed for any supervisory organization that rolls up to the manager by selecting "Include Subordinate Organizations." A new job aid has been created for this process and can be found in Workday Learning.
Personal Notes
Similar to Manager Notes in HealthcareSource, we have set up Workday Personal Notes for manager documentation. A job aid for this process is currently in development and will be shared in the next round of this communication.
Supplier Invoice Request (Check Request) and Supply Requisition
The routing and approval matrix for the Supplier Invoice Request and Supply Requisition processes are being reviewed by the executive teams at each affiliate. Once the review is complete, the Workday program will configure the system to align with the appropriate approvals and routing. In the meantime, please reach out to @email if you have any questions or need immediate routing fixes.