Elevate 2023 (Workday)
Workday Is Coming: Review These Updates to Common Finance Transactions
Published: Dec. 21, 2022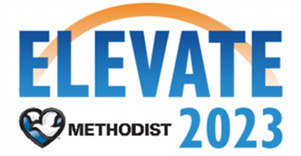 There are several key process changes with the transition to Workday. Ahead of go-live, we want to share more information about some of the changes impacting financial transactions available to all employees. This information is also available on the newly updated Elevate 2023 page of the intranet.
New Employee Expense Reimbursement Process
For any employee expenses that need to be reimbursed, including mileage, the process will now be done electronically in Workday. Reference the Create Expense Reports job aid in NetLearning or the FAQ found on the updated Elevate 2023 page of the intranet.
New Supplier Invoice Request Process
Like employee expense reimbursements, there is a new process for the payment of invoices from a supplier. You will find an FAQ and a training video on the Elevate 2023 page of the intranet under Workday Finance.
Updated Elevate 2023 Intranet Page
New resources have been added to the Elevate 2023 page, including the finance information mentioned above and Workday glossaries. Please take time to familiarize yourself with this page, as it will be your primary online resource for Workday support.