Elevate 2023 (Workday)
Elevate 2023: Our Switch to Workday Impacts Everyone. Start Your Training on Nov. 16
Published: Oct. 26, 2022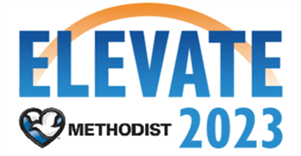 The topic on many people's minds as we head into implementation of Workday is: "When, and how, will I be trained to use the new system?"
The answer: Once the training materials are published online on Nov. 16, you can begin reviewing them at your convenience. By design, we have allotted 45 days to learn about Workday before the system is live. Every employee in the organization will be using Workday to view and manage their employee information, so it's critical that you set time aside to learn the program.
Learn how to:
Look at your paycheck

Update certifications

Apply for internal positions

Change your address

Complete online learning
Role-specific training for:
Ordering supplies

Posting a position

Submitting expenses

Delegating tasks
These are examples of the many topics covered in the training materials. There are several means in which staff will learn how to utilize the new platform, designed to cater to multiple learning styles and based on the role of the employee. They are:
Computer-based training (CBT)

Detailed job aids

Drop-in training sessions

Instructor-led training
There's a certain amount of learning that will happen organically once staff have access to explore the new system on Jan. 1. However, it's imperative that you not wait until that time to learn about Workday. We're eager for you to see this modern platform. You might even find yourself excited to learn how to navigate the system!
In the next few weeks, we'll be sharing a detailed overview of the content topics and training resources. We encourage you to start thinking about when and how you'll schedule dedicated training time into your work day.
For more information about Workday, please visit the Elevate 2023 site page by clicking here or looking under "Quick Links" on the MHS intranet.