Elevate 2023 (Workday)
What To Expect When Workday Launches on Jan. 1.
Published: Dec. 19, 2022
It's been 22 months in the making. Workday is one of the most significant initiatives our health system has seen in decades. It will be the new approach to what we do in human resources, finance and supply chain – and it's coming your way Jan. 1, 2023.
As a refresher, Workday is a cloud-based enterprise software system that takes a unified approach to human resources/human capital management (HCM), supply chain management (SCM) and financial management. Workday will provide timely, cost-effective, mobile-enabled functionality for all Methodist employees. The product automates practices that are currently manual while simplifying and standardizing systems across the organization. Faster and better reporting options are another bonus.
The three biggest areas being impacted are supply chain, finance and human resources. So let's hear from each of our executive sponsors on Workday and what you can expect.
Information Technology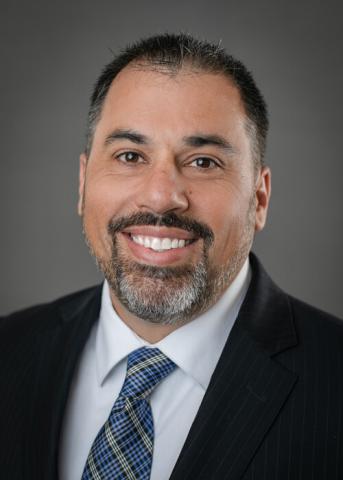 Kent Sona, vice president and chief information officer
Let me start by saying how amazing our project champions have been. They're accomplishing their daily tasks along with the additional project work related to Workday. They want to ensure that the transition to the new system goes as smoothly as possible. Their attention has been on simplifying our processes while aligning with best practices.
What we're finding, and I think you will, as well, is that Workday is a more intuitive enterprise resource planning (ERP) software than our existing system, Lawson. It offers better mobility and functionality. We truly believe that employees will be happy with the changes and the ease of use. That's not to say we won't have bumps in the road, but my team is ready to navigate the transition. Our work doesn't stop come Jan. 1. We will continue to focus on improving and enhancing the platform for many years to come.
With a few weeks to go, I strongly encourage you to complete the Workday training on NetLearning. If you have questions or encounter issues in Workday as we go live, please reference the training materials and job aids on NetLearning. We ask that you try to navigate your issue by checking with a colleague or supervisor prior to engaging live project support.
Finance and Supply Chain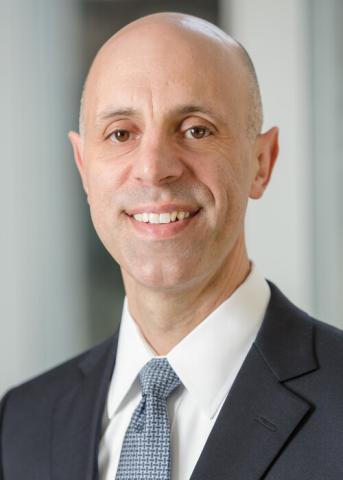 Jeff Francis, vice president and chief financial officer
Some of you may be wondering: Why change systems? The contract with Lawson was due to expire, and we wanted to explore other products. We looked at remaining with Lawson, but after a thorough review of all of our options, we determined that Workday provided an improved employee experience.
Just like our IT colleagues, the finance and supply chain change champions have been honed in on how all these processes and actions work in their areas. The past 22 months have allowed us to evaluate our processes and actions while exploring ways we can improve them and become more efficient in the new Workday system.
The changes you'll notice for finance-related areas are an easier path to submitting expense reimbursements, mileage reimbursements and check requests, and the approval of those requests. On the supply chain side, there'll be a more intuitive process for ordering of supplies, with an improved and more concise supply list.   
I echo the need for employees to complete the training now and have a good sense of the system before launch. Each of you and your experience with Workday will vary – as no two roles and responsibilities are alike – so tailor your training to fit your needs.
Workday will be a success in my mind in April or May when you all share your wonderful experiences with those who have been hard at work the past 22 months. You may even say, "Wow. We should have done this sooner!"
Human Resources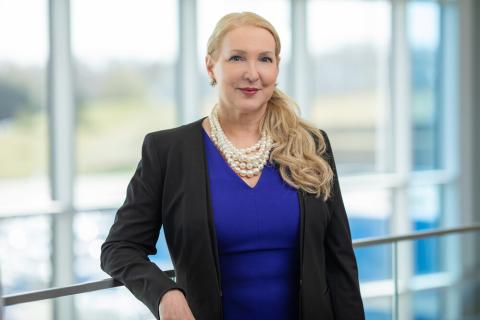 Paula Pittman, vice president of human resources
Making the transition to Workday aligns with our mission and it demonstrates our commitment to innovation. It will help us streamline our processes while giving employees a tool that will enhance their engagement throughout their careers at Methodist.
When our work began 22 months ago, I tasked our team to look at process designs – with employees and managers being top of mind. I wanted to be certain we were following best practices in the human resources arena and sought feedback from employees across the organization.
What did that work result in? Employees will find a single place to post and apply for jobs, enroll in and explore learning opportunities, execute talent reviews, and manage certifications. The Workday platform will also allow managers and employees to manage/update their personal and team data in one easily accessible location.
As we inch toward our go live date, yes, the training materials are essential to our success. But if questions remain after launch, employees can expect a robust support network.
I'm excited for what lies ahead for our organization with Workday. It's a mobile- and user-friendly system offering a predictive search function. More importantly, it's a modern solution that mirrors the capabilities of many of the websites and apps we all use on a regular basis.
We feel the best is yet to come for all of us at Methodist. This has truly been a tremendous undertaking by so many across the system. We applaud you all for your hard work and dedication throughout this product launch. We're looking forward to Jan. 1, and we can't wait to showcase all that Workday has to offer.