News and Events
You're Invited to the Next Continuous Improvement Networking Event on March 9
Published: Feb. 27, 2023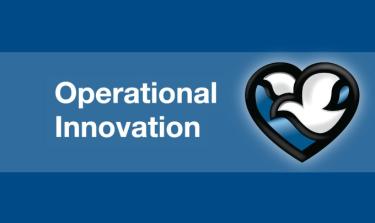 Methodist Operational Innovation is excited to announce its first Continuous Improvement Networking event for 2023 – and you're invited.
The event will feature a panel with three leaders from Methodist Fremont Health: Sara Vech, Kate Kuester and Danielle Warner. They will dive into their teams' continuous improvement journeys and what they've learned along the way. After the panel, there will be time for attendees to interact with others from across Methodist Health System.
Why attend? Having a continuous improvement mindset can help Methodist improve the delivery of care without increasing costs or requests of staff. This is an opportunity to learn about innovative ideas from our colleagues. Together, we can find unique ways to reduce waste and costs. Read more about a previous event here.
Event Details
When
Thursday, March 9, from 3 to 4:30 p.m.
Where
Best Care EAP
Center Pointe Professional Plaza
9239 West Center Road, Suite 201
Omaha, Nebraska

All Methodist employees are welcome to attend and learn more about continuous improvement. If you plan to attend, please email Bryce Johnson, operational innovation specialist.
What Is Operational Innovation?
The Operational Innovation department is a five-member team that works across Methodist Health System to promote and foster a culture of continuous improvement, partner with system leaders to facilitate continuous improvement initiatives, and educate and coach teams on continuous improvement methodology and tools.
For more information about Operational Innovation, its available services and its educational offerings, visit the OI intranet site (Intranet Home > Departments > Operational Innovation). You can also reach out to an OI team member directly either via phone or email.