Elevate 2023 (Workday)
Workday Launches Jan. 1; Here's What You Need To Know About the Elevate 2023 Project
Published: Oct. 12, 2022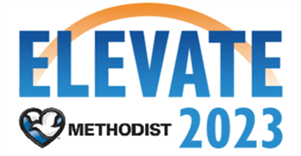 Over the past year, the Human Resources, Finance, Supply Chain, IT and Marketing departments have been working diligently to design, test and implement Workday – a technology solution that will transform our organization and modernize the systems we use on a regular basis.
This project has been named Elevate 2023, a nod to not only the major lift that has been underway but also the higher level of sophistication this project will introduce to our employee experience, workflows and more.
Today kicks off the first in a series of communications that will begin to prepare our employees for the official "go live" for this project on Jan. 1, 2023.
What Is Workday?
Workday is a cloud-based software that will combine many of our systems in one place. This will include Lawson, ADP, HealthCareSource NetLearning, Performance Manager and Position Manager.
How Will I Learn To Use the System?
As we get closer to Jan. 1, readiness and training sessions will be provided. Various types of training will be available based on your role. Training dates will be announced soon.
When Will Workday Go Into Effect?
Jan. 1, 2023
How Does This Affect Me?
With Workday replacing many of our current systems, every employee in our organization will be impacted. Our goal is to ensure a smooth training and support process throughout this transformation. With any system implementation, there are always a few bumps in the beginning. But with the amount of testing and training that has already happened (and will continue past Jan. 1), the hope is that after you have learned the system and spent time exploring its capabilities, you will find it very user-friendly and intuitive.
For more information about Workday, please visit the Elevate 2023 site page by clicking here or looking under "Quick Links" on the MHS intranet.