Elevate 2023 (Workday)
Announcing the Elevate 2023 Workday Project and Webpage
Published: March 1, 2022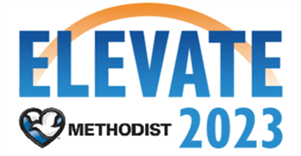 Methodist has reached the halfway point of the Elevate 2023 project – a two-year transition from Lawson to Workday, which will serve as our enterprise resource planning system for supply chain, finance and human resources. Current functions that will undergo changes and enhancements as we move toward Workday include supply orders, payroll, recruitment and performance management.
Upgrading to Workday will enhance our operations, but more importantly, it will deeply impact our people. Although technology and process will naturally evolve to facilitate these changes, it will be the people of Methodist who bring the changes to life and require the most attention.
Our next step in rolling out this project and engaging all employees is introducing you to Elevate 2023's webpage. This platform will house key information on upcoming enhancements to our supply chain, finance and human resources functions leading up to Workday's go-live date. We will also utilize this page as an opportunity for you to share your questions and feedback regarding Elevate 2023. 
We look forward to sharing further updates during this exciting transition and look forward to the launch of Workday in January 2023!
See the Elevate 2023 Workday project webpage, available under "Quick Links" on the Intranet homepage, for further details! You can also email questions to @email.