News and Events
Earth Month Recap: The Impact You Made and How Commute With Care Can Keep the Momentum Going
Published: May 11, 2023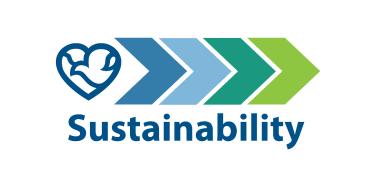 This year for Earth Month, Methodist focused on the connections between climate change and health. Sustainability Ambassador Leadership Teams (SALTs) organized great events and education around this theme during April. Thank you to all who participated in this year's activities!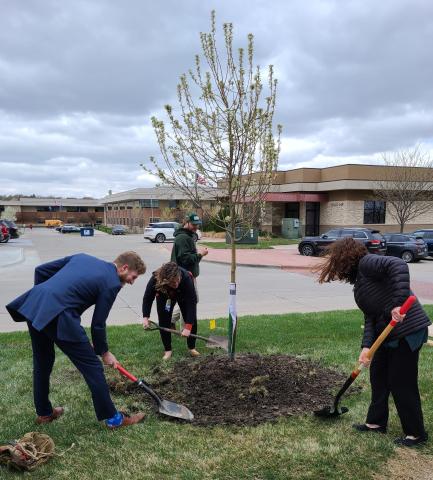 Here's a quick recap of what happened:
Trees were planted at four locations: The 825 Building, Methodist Jennie Edmundson Hospital, Methodist Fremont Health and Methodist Women's Hospital. Several employees attended and received wildflower seed packets and/or chokecherry seedlings provided by the Papio-Missouri River Natural Resources District. These trees will help improve air quality by removing carbon dioxide from the atmosphere, and they'll eventually provide shade on hot days as temperatures increase.

Methodist Fremont Health, Methodist Jennie Edmundson Hospital and Nebraska Methodist College all had vegetarian/vegan menu options and helped educate employees about the health and environmental benefits of these kinds of food choices.

825 Building employees Nebraska Methodist College students and staff members participated in waste sorting activities to learn more about which bin their items should be tossed in and why it's important to divert materials from the landfill.

We had a record number of posts for the

photo contest

! The two winners of Fontenelle Forest memberships were Naomi Gutierrez Rodriguez and Kate Johnson. Congratulations and thank you to all who shared photos!
And finally, Nebraska Methodist College's Dr. Chris Hamilton and Ashley Kamien presented on the

health risks

associated with climate change and poor air quality.

Watch the webinar below.
You can also view the webinar here.
Commute With Care
Want to keep the momentum going? Join the Commute with Care Program!
Commuting is a daily individual action that has important implications for the environment and health. Using sustainable, active modes of transportation reduces air pollution, improves air quality and reduces risk for cardiovascular and pulmonary health conditions while encouraging a sense of community.
Sustainable commuting means biking, walking, carpooling, taking the bus or otherwise avoiding driving alone in a car to work every day. Methodist's Commute with Care Program supports employees in doing this with benefits such as free bus passes, bicycle infrastructure, carpool matching and free emergency rides home. Learn more here.