News and Events
Join a Discussion on Change Leadership at the Next Continuous Improvement Networking Event
Published: Nov. 10, 2022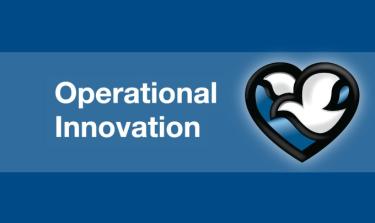 Following the success of Operational Innovation's inaugural continuous improvement (CI) networking event in July, the team is excited to announce its next event.
Employees interested in CI are invited to join the Operational Innovation team for a networking event titled "Change Leadership."
Event Details
When
Thursday, Dec. 1, from 3 to 4:30 p.m.
Where
EAP Training Rooms A and B
Center Pointe Professional Plaza
9239 West Center Road, Suite 201
Omaha, Nebraska
What Is Operational Innovation?
The Operational Innovation department is a five-member team that works across Methodist Health System to promote and foster a culture of CI, partner with system leaders to facilitate CI initiatives, and educate and coach teams on CI methodology and tools.
For more information about Operational Innovation, its available services and its educational offerings, visit the OI intranet site (Intranet Home > Departments > Operational Innovation). You can also reach out to an OI team member directly either via phone or email.