COVID-19
Reminder of Methodist's Masking Requirements
Published: Aug. 31, 2022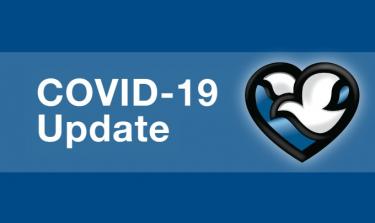 Please see below a reminder from our Infection Prevention team.
Universal Masking
The Methodist Health System (MHS) masking policy outlined below reflects the most current recommendations given by the Centers for Disease Control and Prevention (CDC).
MHS requires masks to be worn by employees, vendors, volunteers, patients and visitors at hospitals and other facilities that provide direct patient care while they're in patient care areas and/or areas accessible to the public.
For individuals who are fully vaccinated, masking is not required in nonclinical, nonpublic areas, including office spaces, break rooms, cubicles and conference rooms.
For individuals who are unvaccinated and/or are not up to date with vaccinations, masking is required at all MHS facilities.
General Guidelines for Non-patient Care Facilities
Masking is not required for employees who are up to date with all COVID-19 vaccine doses when in the following facilities:

825 Building

Shared Services

Nebraska Methodist College

Departments or other affiliates not located in a hospital or clinic setting [e.g. Methodist Hospital (MH) Foundation or the Pathology building on the MH campus)
Refer to the MHS masking policy for other exceptions.
Click here for a flyer that includes information about how to properly wear a procedure/surgical mask.
If you have any questions, contact the Infection Prevention Department at 354-8715.