COVID-19
Changes to Methodist Masking Policy Coming April 3
Published: March 20, 2023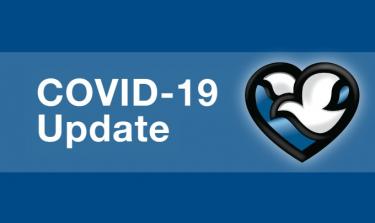 As many are aware, the COVID-19 situation continues to evolve. We now have vaccines and lower levels of hospitalizations. The U.S. Department of Health and Human Services is expected to end the Public Health Emergency for COVID-19 on May 11, 2023. 
Effective Monday, April 3, masks will no longer be required for Methodist Health System patients, visitors and health care staff in public or patient care settings, regardless of vaccination status (COVID-19 and/or influenza). This includes Methodist acute care hospitals, ambulatory venues and home health locations.
Masking may still be required at Dunklau Gardens depending on the transmission rate in Dodge County. Please check with Dunklau Gardens administration if you have questions.
Please note:
Individuals may choose to continue to wear masks.

Regulatory mandates will supersede any relaxation in masking requirements.

All staff and providers who are asked by a patient to wear a mask are expected to do so.

This change in practice does not apply to masking requirements for other purposes, including patients, staff and visitors in respiratory/droplet/airborne isolation and employee health return-to-work requirements.
Methodist will be part of a collaborative announcement made later this week with our community health partners – Nebraska Medicine, CHI Health, Boys Town, Children's Hospital and Medical Center, and Bryan Health.