COVID-19
Methodist Health System Masking Guidelines Update
Published: March 23, 2022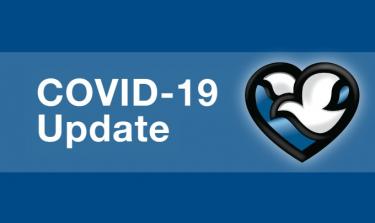 As COVID-19 cases in our communities continue to fall, the following updates were made to the Methodist Health System masking guidelines. Changes went into effect Thursday, March 24, 2022.   
Masking requirements for visitors, vendors and volunteers in patient care areas remain in place.
Updated Masking Policies for Methodist Health System Hospitals and Clinics
Masking should continue to occur in compliance with isolation precautions.

Individuals who are up-to-date with all recommended COVID-19 vaccine doses (both the initial series and booster) can remove their masks in nonclinical, nonpublic areas (e.g., office spaces, break rooms, cubicles and conference rooms).

Procedural masks are still required in all patient-facing and public areas, including corridors.

Individuals who are at higher risk of severe disease, immunocompromised or more comfortable masking can continue to mask. 

There is no change for employees and medical staff members who have an approved exemption to the vaccine policy, which means masking is required regardless of the setting.

Please note that should circumstances change, these recommendations may need to be revisited and altered. 
Click here to view the latest MHS Masking Guidelines.