COVID-19
New Process for Contacting Employee Health for COVID Testing; Updated Travel Recommendations
Published: Feb. 2, 2022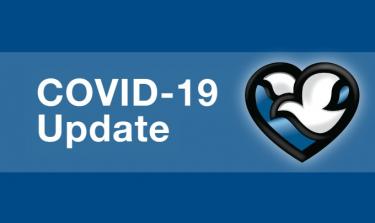 To streamline the process of screening employees for COVID-19, ensuring testing is scheduled as soon as possible, we are asking staff to submit the form linked below.
Submit the form and receive email confirmation. If additional information is needed, Employee Health will contact you.

If testing is indicated, staff from Methodist Physicians Clinic will call you after 10 a.m. to schedule testing. Forms submitted after 1 p.m. will be contacted the following morning.

The following business day, Employee Health will contact you with your test result.

Testing of employees will only occur Monday-Friday. It will not be available on weekends.
Testing at Home?
Please notify Employee Health at (402) 354-5684 if you test positive or if you have questions about returning to work after illness.
Updated Travel Recommendations
As a safety precaution, travel is discouraged. However, recommendations for domestic travel are included below. For more information on international travel, please reference the updated guidelines here. You can access this document on the intranet homepage as well.
| | | |
| --- | --- | --- |
| Domestic Travel | Not Fully Vaccinated | Fully Vaccinated |
| Before Travel |   |   |
| Get test 1-3 days before leaving | YES | NO |
| During Travel |   |   |
| Wear a mask and take other precautions during travel | YES | YES |
| After Travel |   |   |
| Get tested 3-5 days after travel | YES | NO |
| Self-monitor for symptoms | YES | YES |
| Wear a well-fitting mask at all times while at work | YES | YES |
| Contact Employee Health if symptoms of COVID-19 develop | YES | YES |