COVID-19
CMS Vaccine Regulation: What It Means for You
Published: Nov. 17, 2021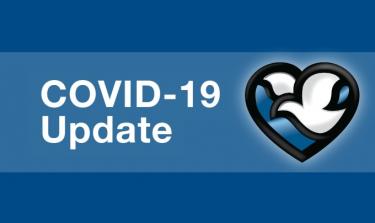 In August, Methodist joined the region's major health care systems in voluntarily mandating COVID-19 vaccination for all employees. While it was a voluntary action on our part, the Centers for Medicare & Medicaid Services (CMS) recently issued a mandatory regulation on Nov. 4 that requires all health care employers that participate in Medicare and Medicaid programs to mandate COVID-19 vaccination for staff. 
What does this mean for Methodist?
While we have been generous in granting medical, religious and philosophical exemptions that employees have submitted, CMS exemption guidelines are much more stringent. Vaccine exemptions may be approved for: 
Medical conditions for which vaccines are contraindicated (as a reasonable accommodation under the Americans with Disabilities Act [ADA])
Religious beliefs, observances or practices (established under Title VII of the Civil Rights Act of 1964)
CMS believes that exemptions could be appropriate in certain limited circumstances, but no exemption should be provided to those whom it is not legally required (under the ADA or Title VII of the Civil Rights Act of 1964) or who request an exemption solely to evade vaccination. 
All new exemption requests filed by Methodist employees will be thoroughly reviewed by a panel of physicians, clergy, human resources employees and legal representatives to ensure compliance with the federal regulation.
Those without a newly submitted and approved medical or religious exemptions must now be vaccinated by Dec. 5, or they will be suspended without pay until compliant or face termination. 
The deadline means you must have an approved exemption on file or have received your first dose of a two-shot vaccine or the one-dose vaccine by Dec. 5. The deadline for the second dose is Jan. 4, 2022. Documentation must be on file with Employee Health by 4 p.m. on Friday, Dec. 3. 
Those who wish to receive the vaccine have several options:
Visit an area pharmacy to receive the vaccine (https://www.vaccines.gov/search/)
Visit your primary care provider to receive the vaccine
Please note that Employee Health is working with Pharmacy to assess the potential for providing vaccine doses on campus. More information is to come if this process moves forward.
We appreciate your patience and understanding as we continue to navigate this issue. If you have additional questions or need further clarification, please review the CMS Regulation FAQs document for more detail, or reach out to Human Resources at (402) 354-2200.