Leadership Updates
Together, We Can Make a Difference Through This Year's Caring Campaign
Published: Aug. 31, 2021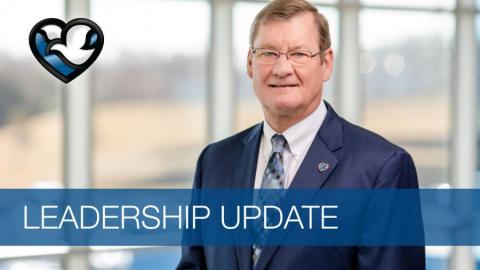 As the pandemic continues to test us, many are struggling, including those in our own Methodist family. This year's Caring Campaign is all about taking care of each other and doing even more for our community by supporting the life-changing work of one, two or all three foundations within our health system. 
During challenging times, we have always rallied as one family – one team – to work through the anxiety and uncertainty and show The Meaning of Care. We are asking you to come together again. 
By supporting Methodist Hospital Foundation, Jennie Edmundson Foundation and Fremont Health Foundation, you'll be helping patients in need, making our communities healthier places to live and bringing peace of mind to Methodist employees facing financial emergencies.
Our Caring Campaign theme this year is "Tote-Ally Methodist." We're going to have some fun with it and our signature campaign gift – a specially designed tote bag. More importantly, we're going to impact lives and send a powerful message communitywide: I care. You care. We care.
I look forward to donating during Caring Campaign each year. I encourage you to join me. Your gift of any size truly makes a difference. 
You'll see ways to donate to each foundation and their greatest needs on one pledge form. As always, you choose exactly where your gift goes. During our last Caring Campaign, we had incredible participation despite the pandemic. I know we can continue to lead with heart.  
Thank you for standing strong in the face of adversity. Now more than ever, I am grateful for your commitment to our health system, your Methodist pride and your caring spirit. In times of need, you step forward. You support your community and your co-workers. You make an impact. 
Click below for more information on each Foundation's greatest need:
Fremont Health Foundation
Jennie Edmundson Foundation
Methodist Hospital Foundation