COVID-19
Continuing Education Opportunity: Inaugural Leadership Conference Focuses on Supporting Teams Through Difficult Times
Published: Aug. 26, 2021
Course Description
Join us at the Inaugural Leadership Conference to enhance your skills in strengthening and supporting your team during times of difficulty. Whether it's a personal occurrence or a pandemic, you have the opportunity to encourage and provide your team with skills that will not only help them personally but also help them to continue to provide safe quality care to patients.
Program Objectives
Identify how to best support staff who have recently experienced a traumatic/life-altering event
Examine ways to keep your team together
Discuss how to lead your team through challenges
Identify ways to continue to give quality care through an extreme event
Target Audience
We welcome staff development nurses, service executives, directors, upper management and anyone who leads and supports a group or would like to learn these leadership skills.
More Information and Registration
Date: Friday, Sept. 17, from 8 a.m. to 12:30 p.m.
Where: Webinar
Value: $160
Cost: $48 for general registrants. 
No cost for Methodist Health System employees who provide their employee ID number on the registration; Nebraska Methodist College (NMC) alumni who provide graduation year and last name at graduation; and NMC students (students do not receive CE).
To learn more or register, click here or scan the QR code below.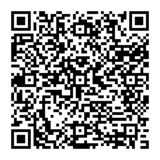 Have questions? Need more information? Email pd@methodistcollege.edu.