COVID-19
New ETS for COVID-19 Safety; Mandatory NetLearning Course for Those Impacted
Published: Aug. 9, 2021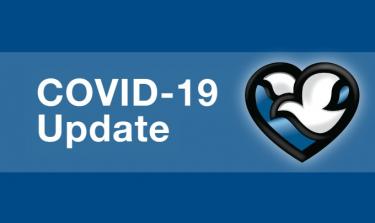 The Occupational Safety and Health Administration (OSHA) has rolled out a new COVID-19 Emergency Temporary Standard (ETS) for health care. The ETS establishes new requirements to protect workers from exposure to COVID-19 in all settings, with some exceptions, where any employee provides health care. For Methodist Health System, the ETS applies to: 
Methodist Hospital
Methodist Jennie Edmundson Hospital
Methodist Women's Hospital
Methodist Fremont Health
Methodist Physicians Clinics
Hospital-based clinics
Within ETS, there are guidelines related to personal protective equipment (PPE), cleaning, training and many other topics, all intended to keep frontline health care workers safe. You can read more about the specific guidelines here: https://www.osha.gov/sites/default/files/publications/OSHA4120.pdf. 
A cross-functional team has been working to implement these new requirements since late June, and the next step is for affected employees to complete a mandatory training. If you work in any of the above facilities, please anticipate an email regarding a new NetLearning course enrollment this week. In the meantime, please reference the COVID-19 ETS Plan page for more information.
The ETS does not include or apply to the locations below, though cloth or surgical masks are still required.
Shared Service Systems
Nebraska Methodist College
825 Building
Pathology Building on the Methodist Hospital campus
All Staff Information
If you are experiencing any of the symptoms below, please reach out to Employee Health at (402) 354-5684 to be screened for COVID-19, even if you have been vaccinated.
Dry, persistent cough
Shortness of breath or difficulty breathing
Fever >100.4 degrees
Diarrhea or vomiting
Sore throat
Sudden loss of taste and/or smell
Headache
Body aches
Masking Requirements
If you work in a hospital or clinic, regardless of the department, OSHA is requiring a surgical mask be worn. If you work in a facility or department that is not attached to one of our hospitals or clinics, you may wear a cloth mask or a surgical mask. Visitors to hospitals and clinics will be offered surgical masks. While it is not required that visitors wear surgical masks, we do encourage this as is best practice.
Questions?
Please reach out to Employee Health or Infection Prevention at your work location.