COVID-19
Visitor Policy Changes Effective Thursday, July 1
Published: June 30, 2021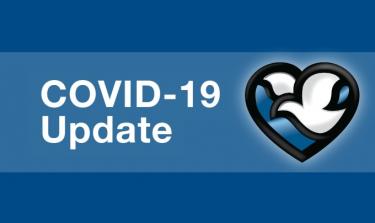 Effective Thursday, July 1, Methodist Health System hospitals will ease some visitor restrictions.
We know that the support of loved ones is an important part of the healing process, so we're pleased to be able to help re-establish that support with several visitor policy changes.
To read the updated policy, click here. Some of the major changes include:
Hospitalized non-COVID positive patients are permitted to have healthy visitors age 2 and older during visiting hours.
Healthy visitors will be permitted in emergency department, surgery, and outpatient waiting areas. Limitations on the number of visitors may be affiliate-specific.
For lab-confirmed COVID-positive patients:

Patients will be permitted to have one to two vaccinated, healthy visitors per day. Visitors must show proof of vaccination and continue the use of personal protective equipment (PPE).
Visitors will be permitted to stay for up to two hours at a time.
Methodist Physicians Clinic will continue to follow its current policies regarding visitor access.