COVID-19
Visitor Policy Changes Effective Monday, June 7
Published: June 2, 2021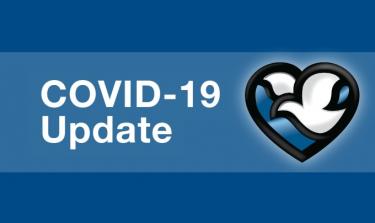 Methodist Health System acknowledges the importance of visitors as part of the healing process for our patients. Effective Monday, June 7, all hospital affiliates will be relaxing some visitor restrictions.
For the safety of our patients and staff, visitors to our campuses should continue to wear masks at all times and practice social distancing.
Visitors will be able to access our waiting areas, cafeterias, gift shops and coffee shops – although seating will be limited. Our hospital campuses feature peaceful outdoor spaces, and visitors will be encouraged to utilize these spaces as well. Family lounges will remain closed at this time.
Policy changes that will be in effect beginning June 7 are as follows: 
Visitor Policy
Methodist Hospital, Methodist Fremont Health, Methodist Jennie Edmundson Hospital 
Up to two (2) visitors per day – two (2) at a time for inpatients 
Methodist Women's Hospital
Up to two (2) visitors at a time, plus a certified doula for birthing mothers
Emergency Departments 
One (1) visitor/support person at a time per patient 
Outpatient Diagnostics 
Up to two (2) visitors/support people at a time
Surgery/GI Lab
Up to two (2) visitors may accompany a patient and remain on site during the duration of the procedure.  
Cancer Centers and Hospital-Based Clinics
Up to two (2) visitors/support people at a time
Children 
Only allowed for extenuating circumstances 
Cafeterias, Coffee Shops, Gift Shops
Visitors may access cafeteria locations and coffee shop and gift shop spaces.