COVID-19
New Guidelines for Respirator Usage/UV Decontamination Start June 7
Published: June 1, 2021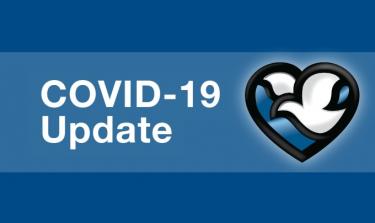 Continued evaluation of policies and best practices as COVID-19 cases continue to decline has resulted in changes to respirator usage and UV decontamination.
At the guidance of Infection Prevention, clinical areas will begin returning to pre-pandemic guidelines beginning Monday, June 7. This will result in the health system stepping back its use of UV disinfection. 
This change in practice is only occurring at Methodist Hospital at this time. The other hospital locations will be migrated to this new process in the coming weeks.
Starting on Monday, June 7, at Methodist Hospital:
Central Supply will stock the five types of masks used by the majority of staff in cabinets located in the breezeway areas.   
If staff members need a type of mask that is not stocked on their unit, they can request them through Central Supply or use CAPRs when respiratory protection is needed. 
The Central Supply department will be replenishing all of the nursing units from Central Supply. So, if there are ancillary employees who need masks, they should go to Central Supply and make that request.
Make sure that the mask fit lists available on the Intranet are up to date so the correct masks are stocked on the units.
Specific information regarding respirator usage will be available on the COVID-19 page on the Intranet beginning June 7.
Staff will no longer send respirators to the UV room for reprocessing. 
Signage will be placed at the current pickup and drop-off sites to notify staff of the change.
Additional Mask Fitting Information 
On May 28, Employee Health notified nursing staff leaders of employees who still need to complete the respirator questionnaire for mask fit purposes. Mask fitting can be scheduled through Employee Health. We encourage staff to register, as proper mask fitting can take up to 30 minutes to complete.  
On June 7, Employee Health will email next steps/instructions to all applicable staff.