COVID-19
CDC Masking Guidance: What It Means for Methodist 
Published: May 19, 2021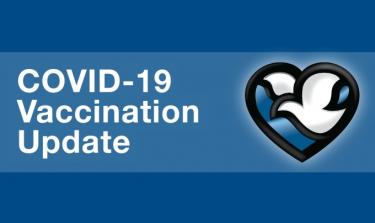 The Centers for Disease Control and Prevention (CDC) announced new masking guidelines for the general public on May 13, 2021.
The announcement from the CDC states: 
Fully vaccinated people can resume activities without wearing a masks or physically distancing except where required by federal, state, local, tribal or territorial laws, rules and regulations, including local business and workplace guidance.
People are considered fully vaccinated two weeks after their second dose in a two-dose series, such as the Pfizer-BioNTech or Moderna vaccines, or two weeks after a single-dose vaccine, such as Johnson & Johnson's Janssen vaccine.
Methodist Health System employees should note that this guidance does NOT apply to health care settings.  
What This Means for Methodist
All health care personnel, regardless of vaccination status, should continue to wear masks for source control while in public health care settings. 
Fully vaccinated staff may gather in nonpublic areas (break or meeting rooms) and conduct in-person meetings without masks as long as: 
The number of staff present is 10 or less
AND
Everyone in the room has been fully vaccinated. If unvaccinated people are present, everyone should wear a mask and unvaccinated individuals should physically distance from others.
All visitors to our affiliate locations should wear masks.
Staff who work in nonclinical settings may work in their work/office spaces without masks. However, masks should be applied before entering public/common spaces.
Why Is the Guidance Different in Health Care Settings? 
Given that there is still very limited data on vaccine protection in immunocompromised people, who are frequently seen in various areas within our health care system, it's recommended that health care facilities continue to exercise prevention and control recommendations. This will allow us to protect our employees, patients and others that may be more vulnerable to COVID-19. Additional information can be found at: https://www.cdc.gov/coronavirus/2019-ncov/hcp/infection-control-after-vaccination.html
825 Building Recommendation
To further clarify, Infection Prevention's recommendation for employees at the 825 Building is that masking while in public spaces remains in place. A number of employees travel from the 825 Building to clinical settings on a regular basis, which is why masking is still critical.
Nebraska Methodist College Policy
The masking policy at Nebraska Methodist College is as follows: Masks must be worn while in all campus areas unless eating, drinking, in an outside area, in an office/study room alone or delivering in-class instruction.
These guidelines should apply to all of the health system's affiliate locations until further notice.
While the Douglas County mask mandate expires on May 25, no changes in masking are anticipated within the health system at this time. The CDC continues to give direction that health care settings should have patients, staff and visitors wear source control (masks).
COVID-19 Vaccine Stickers
For continuity with our yearly flu shot process, employees who are fully vaccinated (see above definition) from COVID-19 will be given a small sticker to be placed on the front of their employee badge. 
Supervisors will receive information and stickers to distribute to their fully vaccinated staff in the next week. Keep in mind that if you received your vaccination outside of the health system, it's important that you provide proof to Employee Health so they're able to update your documentation and be provided with a sticker. 
There are two options to do so: 
Option 1: Send a copy of vaccination card to @email. Employee Health will update its records and send a sticker for that employee to their supervisor for distribution. 
Option 2: Stop by an Employee Health office with proof of vaccination to pick up a sticker directly. If it's not yet two weeks since your final vaccination dose, Employee Health will send the sticker to the supervisor once that date arrives.