COVID-19
Reminder: Employee Health Needs Documentation of Your COVID-19 Vaccination
Published: May 4, 2021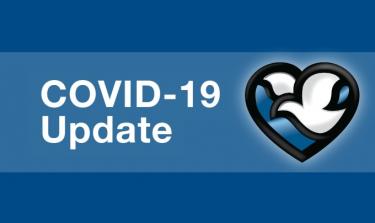 Reminder: If you were vaccinated elsewhere or wish to decline the COVID-19 vaccine, don't forget to email documentation of your COVID-19 vaccination to Employee Health. Please take action on one of the options below if you have not already done so: 
1. Provide proof of your vaccination elsewhere. 
Email a copy of your vaccination card to @email. You are encouraged to take a picture of your vaccination card with your phone.
Employee Health will document your dose(s), whether you received two doses for Pfizer-BioNTech or Moderna, or one dose for Johnson & Johnson. 
2. Complete a declination form if you do not plan to be vaccinated. This can be revoked if and when you are vaccinated at a later date.