COVID-19
This Week's Reflection for Hope and Resilience
Published: April 14, 2021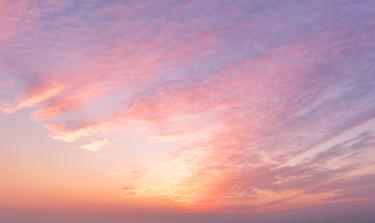 This is part of a series of weekly messages of hope and resilience that will be made available through Employee Connections and printed copies for those who do not have easy access to computers. Read last week's reflection here.

Have you ever made a New Year's resolution and stuck with it? I am no good at keeping mine. By about mid-February, my best intentions go to the wayside. You may be wondering why we are talking about this in April ...
Self-care and building resilience are a lot like resolutions; they take effort to follow-through. We initially recognize when we need to get back to the gym, or eat healthier, or spend less time on social media, or spend more time in prayer. But as time goes by, we slowly slip back into our old habits. We are human, and that's just what humans do sometimes! It's really easy to regularly work out when you have a trainer who calls you if you don't show up at the gym. But when you have to motivate yourself, that can involve a whole different level of difficulty.
Over the last year, we have written a weekly reflection, encouraging you to look at how you care for yourself and how you process the tough things we have all been through. Each week, different chaplains have encouraged you, celebrated with you and grieved with you, being as honest as we can about the collective experience of going through this pandemic. Now it's time for each of us to continue the work of self-care in our own time and way. 
While resolutions usually are discussed in December and January, we can pick up a new practice or begin again at any time of the year. We must choose to actively and intentionally invest in ourselves, seek out opportunities for growing, processing our grief and making time for things that fill our souls. We must have something in our cup in order to care for others. 
The chaplains hope these reflections have brought you a sense of peace, hope and space to do the tough work of caring for yourselves. And I have confidence you will take time and continue this practice. 
See you next month!
- Chaplain Melissa Strong, Methodist Hospital
 
This is the final weekly installment in this series. Methodist chaplains' reflections for hope and resilience will now be published in Employee Connections on the second Wednesday of the month.
***
We know these are difficult times. If you would like to speak with a chaplain for support, please feel free to reach out.
Methodist Hospital and Methodist Women's Hospital: Call Operator "0" and ask for the chaplain to be paged.
Methodist Fremont Health: Call Scott Jensen at (402) 290-1408.