COVID-19
This Week's Reflection for Hope and Resilience
Published: April 7, 2021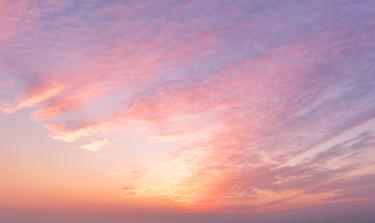 This is part of a series of weekly messages of hope and resilience that will be made available through Employee Connections and printed copies for those who do not have easy access to computers. Read last week's reflection here.

In my home, there's a wooden sign that says, "Do one thing you enjoy every day." I work to honor that goal every day.
But as time goes on, I've expanded this concept to: "Do one thing you don't want to do every day." In other words, consider doing what's strongly resisted.
Certainly easier said than done, this notion can bring growth and maturity in unexpected ways. Ignoring or overlooking what you resist often feels like a form of control, but it's actually closing the door on your higher self. The things I resist are typically not hard or grueling. They're simply boring and repetitive, and it takes time to see results. So I'm frequently tempted to do them later.
For me, resisting a walk outdoors even though I know it's good to do or staying on the phone when there are better uses of my time feels like I'm pampering or being easy with myself. But in reality, I'm minimizing my own good because the actions go against what I would really like, such as better health, or more time for life-enhancing activities.
Doing what you find difficult opens you up to greater potential while expanding your capacity for new experiences and forms of knowledge. It's like finally opening an exquisite door that you've been thinking about knocking on for a long time and finding untapped and dynamic parts of yourself that were there all along.
As I reflect on past challenges, most of them would have been better addressed or even eliminated if I had just accepted temporary inconveniences. The dreaded activities I finally undertook gave me a sense of accomplishment and triumph that empowered me to tackle other obstacles. In doing so, I learned that conquering obstacles helped me to understand the nature of difficulties, and how to manage them.
A distasteful task is like an unopened gift. Once you open and dig into it, what's revealed is a better you.
- Chaplain Crystall Williams, Methodist Hospital
Next week's reflection will be the final weekly installment in this series. Beginning April 14, Methodist chaplains' reflections for hope and resilience will be published in Employee Connections on the second Wednesday of the month.
***
We know these are difficult times. If you would like to speak with a chaplain for support, please feel free to reach out.
Methodist Hospital and Methodist Women's Hospital: Call Operator "0" and ask for the chaplain to be paged.
Methodist Fremont Health: Call Scott Jensen at (402) 290-1408.