COVID-19
This Week's Reflection for Hope and Resilience
Published: March 17, 2021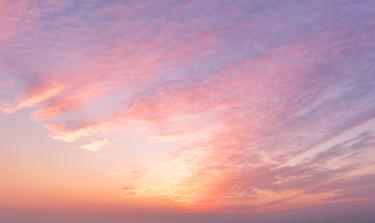 This is part of a series of weekly messages of hope and resilience that will be made available through Employee Connections and printed copies for those who do not have easy access to computers. Read last week's reflection here.

Focusing on Gratitude
To be grateful, according to the Merriam-Webster dictionary, means to be appreciative of benefits received or to express gratitude.
Grateful To Be Involved and Able To Care for Others
Every job in health care has its challenges and blessings, but our work with individuals and families who come to our hospitals has seemed extra special this winter! I am grateful to have the position as a chaplain, not because it's such a prestigious job, but rather because it leads to direct contact, observation and conversations with staff and patients.
I listen to the challenges that some staff members face on a daily basis, whether they are the ones cleaning the rooms, making rounds to assess a patient's progress or providing the necessary medication or physical treatment. I sometimes hear the physicians as they make calls to family members, updating them on the progress of their infant in the NICU or a loved one following surgery. This reminds me that we all play a role in health care, and together we do all we can to meet the needs of those in our care. 
Grateful To Be Protected for Our Own Health and the Health of Others
Many of us in health care have to be in direct contact with other members of the health care staff as well as patients and family members. This type of position enabled those who were willing to receive the COVID-19 vaccine soon after it was available, for our own well-being. To care for others who have been exposed to COVID-19 requires protection for one's self. 
This allows us to carry on as caregivers and lessens the risk that we might pass on the virus or be susceptible when caring for those who come to us with symptoms. The hospitals also provide PPE, or protective gowning, for those who have to enter the room with a patient who has developed COVID-19 and came to us for help with hope for healing. This experience has reminded us that self-care is necessary for one to be able to provide the best care for patients.
Grateful for the Lessening of the Pandemic That Challenged the Health of so Many
After more than a year of battling this pandemic, it seems there's a lessoning of one's exposure to the pandemic – and yet, an ongoing awareness and encouragement to "be safe" as we spend time with and care for our families, each other and our patients. Earlier this month in Employee Connections, I read that the Centers for Disease Control and Prevention announced new guidelines for people who are vaccinated. The guidelines, while encouraging, are worth reviewing.
For the health care provided by the administration for all its staff members, I am grateful!
For the availability of the much needed vaccine for all who will receive it, I am grateful!
For the care of the staff that restored many patients to better health, I am grateful! 
May we all find comfort and hope in the progress made against this virus, and be grateful!
- Chaplain Dan Johnston, Methodist Women's Hospital
***
We know these are difficult times. If you would like to speak with a chaplain for support, please feel free to reach out.
Methodist Hospital and Methodist Women's Hospital: Call Operator "0" and ask for the chaplain to be paged.
Methodist Fremont Health: Call Scott Jensen at (402) 290-1408.