COVID-19
Methodist Partnering With Douglas County Health Department on New Vaccine Location
Published: March 10, 2021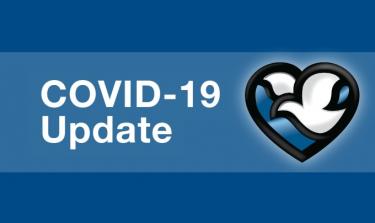 With vaccination efforts ramping up in Douglas County, the Douglas County Health Department will be opening another vaccination location – this one in partnership with Methodist Health System.
The vaccine clinic is located at 710 N. 114th St. (114th Street and West Dodge Road) in the Miracle Hills Center. Administration of the COVID-19 vaccine will begin Saturday, March 13. The location is in a former retail space next to what was Cub Foods.
Regular days of operation will be Wednesday and Saturday with the possibility of adding another day if vaccine supply expands further. The Douglas County Health Department will handle scheduling appointments.
Much like our CPOD initiative, this effort will need manpower over the course of the next several months. Roles needed are clinical staff to administer the vaccine, documenters, registration and scheduling, traffic flow, runners, etc. Some of the roles have specific requirements, but many others are open to any staff who are able to support this operation.
If you are interested in assisting, please sign up here. 
Nick Walsh in Emergency Management will serve as the site manager for this location. Other members of the Community Vaccine Steering Committee include Val Goodman, Kemla Prathan, Bryce Johnson, Paula Danekas and Bill Vobejda. If you have questions, please feel free to connect with anyone listed here.
Thanks in advance for your support of this important community effort.