COVID-19
This Week's Reflection for Hope and Resilience
Published: March 9, 2021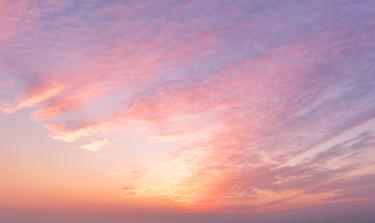 This is part of a series of weekly messages of hope and resilience that will be made available through Employee Connections and printed copies for those who do not have easy access to computers. Read last week's reflection here.

Last Saturday, March 6, 2021, was a significant day for Methodist. And yet, it came and went quickly like most weekends do. Do you know the significance of last Saturday? It marked the one-year anniversary of the first COVID-19 patient being admitted to Methodist Hospital and the beginning of a transformation in our health care system that we never could have imagined. Though we must continue to be vigilant, today hope prevails as our COVID-19 count declines and most employees have been vaccinated systemwide.
As our precious Earth transitions from winter to spring, the time has also come for us to transition out of the pandemic shadow so we can celebrate the new normal ahead. How, you ask? Let's begin by sharing our sacred stories. Storytelling has been with us since the beginning of time, and it's a powerful gift for connecting with others, gaining personal insight, healing wounds and growing in wisdom. Here's a simple exercise if you need help getting started: Close your eyes, be still for a few minutes and pay attention to what rises up within you. Perhaps a patient comes to mind that marked your heart, or a drive home when you were so tired that you could hardly walk into the house, or the chaos of your family being quarantined, or gratitude for how close you bonded with your coworkers this last year?
There's a flood of stories inside all of us just waiting to be told, and it's in the telling that we begin to heal and move forward. Your chaplains are honored to meet with you confidentially. So come talk to us, or talk to coworkers, Best Care EAP, family or friends – and remember that you are not alone. You are part of our Methodist work family, and last year we proved we can accomplish anything together!
I'll get us started with a story. "Once upon a time ..."
- Chaplain Sandra Powers, Methodist Hospital
***
We know these are difficult times. If you would like to speak with a chaplain for support, please feel free to reach out.
Methodist Hospital and Methodist Women's Hospital: Call Operator "0" and ask for the chaplain to be paged.
Methodist Fremont Health: Call Scott Jensen at (402) 290-1408.