COVID-19
CDC Announces New Guidelines for Those Who Are Fully Vaccinated
Published: March 9, 2021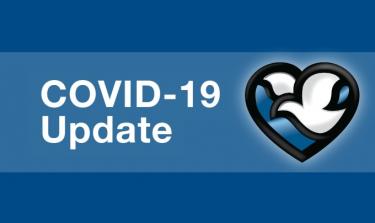 On Monday, March 8, the Centers for Disease Control and Prevention (CDC) announced new guidelines for social interactions as more people across the country are becoming fully vaccinated for COVID-19.
You can view the new guidelines here. At this time there will be no changes to our health system policies. 
While the infection prevention team at Methodist does endorse the guidelines, it also offers these friendly reminders as COVID-19 remains very prevalent in our communities:
There will be no changes to the masking guidelines for Methodist employees at this time – but evaluation of policies is ongoing.
Indoor group gatherings of those who have been fully vaccinated and are not masking should remain small.
Precautions should still be taken if you are gathering with unvaccinated people from more than one other household. 
The CDC is still not recommending travel at this time.