COVID-19
This Week's Reflection for Hope and Resilience
Published: Feb. 9, 2021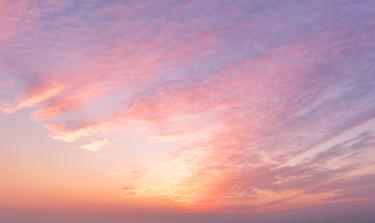 This is part of a series of weekly messages of hope and resilience that will be made available through Employee Connections and printed copies for those who do not have easy access to computers. Read last week's reflection here.

I recently came across an article in the Western Journal of Emergency Medicine titled "Burnout, Drop Out, Suicide; Physician Loss in Emergency Medicine, Part I," and the follow-up article, "Assessment of Physician Well-being, Part Two: Beyond Burnout."
Stats of concern presented in the first (pre-Covid) article: More than 400 physician suicides per year, and a recent Medscape annual physician survey that had 44% of respondent physicians indicating feeling burned out.
The follow-up article "identifies and describes various assessment tools related to wellness, quality of life, resilience, coping skills and other positive states."  
One of those assessment tools mentioned, the Coping Orientation to Problems Experienced (COPE) inventory (and later the "Brief Cope") was "designed to assess the different ways in which people respond to stress." The Brief Cope has been used in studies involving internal medicine (IM) and emergency medicine residents. Results from the IM residents suggest that (those) "who place a high priority on healthful relationships, engage in an active spiritual life, and practice humility may be less susceptible to burnout." Furthermore, it was noted that residents who employed denial, disengagement, self-blame and humor were found to have higher emotional exhaustion and depersonalization. Disengagement and venting were found to be negatively correlated with personal accomplishment.
The Psalmist writes in Psalm 28:1, "To you, O LORD, I call; my rock, be not deaf to me, lest if you be silent to me, I become like those who go down to the pit. Hear the voice of my pleas for mercy, when I cry to you for help, when I lift up my hands toward your most holy sanctuary."
Later, in Psalm 29:11, the Psalmist asks, "May the LORD give strength to his people! May the LORD bless his people with peace!"
My prayer for you today is that God would hear your cries and that he would give you strength and peace.
- Chaplain Scott Jensen, Methodist Fremont Health
***
We know these are difficult times. If you would like to speak with a chaplain for support, please feel free to reach out.
Methodist Hospital and Methodist Women's Hospital: Call Operator "0" and ask for the chaplain to be paged.
Methodist Fremont Health: Call Scott Jensen at (402) 290-1408.