COVID-19
This Week's Reflection for Hope and Resilience
Published: Feb. 3, 2021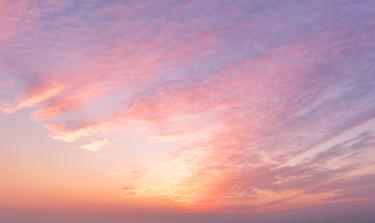 This is part of a series of weekly messages of hope and resilience that will be made available through Employee Connections and printed copies for those who do not have easy access to computers. Read last week's reflection here.

We are living and working in a land of opportunity … but also in a time of many challenges! What, then, is required of us and what brings hope to those we care for?
In Micah 6:8, we read, "What does the Lord require of you? To act justly, to love mercy and to walk humbly with your God." This is a hopeful yet challenging biblical statement from which I draw three important words to reflect on and to live and work by: justice, mercy and humility.
Justice
We have folks from all walks of life enter our doors on a daily basis, seeking help and hope in their time of need. It is our challenge and our calling to create and sustain a just culture, a place of care and concern for all who come to us. Our doors are open to folks according to their need, regardless of age, race, religion, gender or economic status.  
Mercy
We have prepared for and provide many types of care across the health system in order to meet the health needs of the broader community. Health care, as I have witnessed and experienced it, is an act of mercy done with compassion. Whether performing a surgery or helping a patient learn to walk again, our touch and our attitude are important expressions of the way one provides care.  
Humility
To take pride and to be confident in the context of one's work is important. However, living and working with an attitude of humility helps to build trust between the patient and provider. It's also an important attitude when working with others, creating teamwork that brings out the best in each person.
These particularly challenging times in health care can bring out the best in all of us. This combination of treating others justly, having mercy toward those in need and going about our work with a measure of humility leads to providing the best care possible for every patient! May the words from Micah 6:8 inspire us to do our best as we each seek to do what is required of us, to restore the health and well-being of those who come to us with hope for a better life!
-Chaplain Dan Johnston, Methodist Women's Hospital
***
We know these are difficult times. If you would like to speak with a chaplain for support, please feel free to reach out.
Methodist Hospital and Methodist Women's Hospital: Call Operator "0" and ask for the chaplain to be paged.
Methodist Fremont Health: Call Scott Jensen at (402) 290-1408.