COVID-19
COVID-19 Vaccination Update: Last Call for Vaccinations; Community Program Begins Next Week
Published: Jan. 27, 2021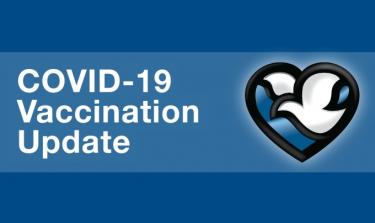 We are nearing the end of our health system vaccination program, with our final first-dose CPOD this week and second-dose CPODs continuing through February.
If you will be unable to make your vaccine appointment, please cancel as soon as possible. To do so, please locate your confirmation email and click Edit My Sign Up > Delete. The confirmation email would have come to the account you used when registering. If you cannot locate the confirmation email, please call (402) 354-4000. Once your appointment is canceled, you will need to reschedule your vaccination for a later date via SignUpGenius. 
If you were vaccinated elsewhere or wish to decline the vaccine (thereby removing yourself from the email list when additional vaccine is available in the future), please see the options below.
1. Provide proof of your vaccination elsewhere. 
Scan and email a copy of your vaccination card back to this email address: @email
We will document both doses. You can choose to wait and send a copy of your card after your second dose, or send a copy of your first dose and then your second dose once you've received it. 
2. Complete a declination form if you do not plan to be vaccinated in the near future. This can be revoked if and when you do opt in for vaccination. 
Community Vaccinations
The Douglas County Health Department announced Tuesday that community vaccinations for those 80 years of age and older will begin the week of Feb. 1.
This effort is a collaboration between Methodist, CHI Health, Nebraska Medicine and Creighton University. The vaccination effort is being coordinated by the Douglas County Health Department, with the health systems operating the locations and providing staffing. There will be a total of four sites across the Douglas County community. 
The vaccination process varies by county and health department, so those who reside outside of Douglas County should contact their respective health department representatives regarding their vaccination plans.
More details about the process and next steps in Douglas County will be announced in the coming days.
Share Your Experience
We all have different reasons for getting the COVID-19 vaccine. We're asking Methodist employees to share their experiences on social media, tagging Methodist and using the hashtags #ourbestshot and #whatsyourwhy.
Find Methodist on Facebook, Instagram and Twitter.
More Employee Resources