COVID-19
This Week's Reflection for Hope and Resilience
Published: Jan. 20, 2021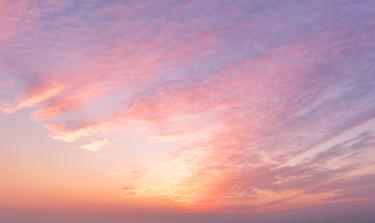 This is part of a series of weekly messages of hope and resilience that will be made available through Employee Connections and printed copies for those who do not have easy access to computers. Read last week's reflection here.

Dare To Believe
You and I stand at the edge of change as 2020 finally ends and 2021 begins.
Change in our struggling country, change in our beloved Methodist Health System and even change within our own precious and holy souls.
With change comes boundless opportunities and choices. Here are but a few:
Will you choose to remain wounded and locked in the darkness of 2020?
Will you choose to stand numbly in the present, paralyzed by all you've seen and done?
Or will you choose to believe a brighter future lies ahead and move forward in hope?
How will you choose to live your precious life in 2021?
But first, gentle reflection may help you reveal underlying wounds that need healing in order to move forward. I encourage you to ponder the following questions or replace them with some of your own, and to seek support in healing them:
What events remain heavy on my heart when I look back on 2020?
What grief rises up when I reflect on the pandemic's impact on my work, my home, my heart?
And how has/is the division in our nation impacting my already weary soul?
Spiritual wounds require intentional healing, just as the physical wounds of our precious body do. Methodist chaplains offer confidential spiritual support to all employees no matter what shift you work. Simply call the hospital operator, who will connect you with the chaplain on-duty.
The Time Has Come
To embrace that you are part of all humanity. To understand that the whole world lies before you and within you. To accept that you are a unique and glorious child of God, who loves you unconditionally. And you are worthy to stand in his grace. You have been called and gifted with a "servant heart" to care for your fellow man, and you have proven yourself a mighty warrior.
You have the power to choose to believe a brighter future lies ahead and to move forward in hope!
What glorious adventures will you choose in 2021?
- Chaplain Sandra Powers, Methodist Hospital
***
We know these are difficult times. If you would like to speak with a chaplain for support, please feel free to reach out.
Methodist Hospital and Methodist Women's Hospital: Call Operator "0" and ask for the chaplain to be paged.
Methodist Fremont Health: Call Scott Jensen at (402) 290-1408.