COVID-19
This Week's Reflection for Hope and Resilience
Published: Jan. 6, 2021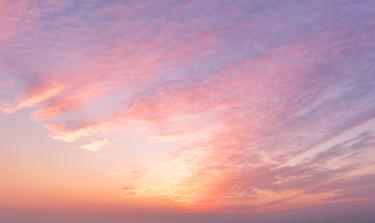 This is part of a series of weekly messages of hope and resilience that will be made available through Employee Connections and printed copies for those who do not have easy access to computers. Read last week's reflection here.

Since I was a child, there has always been something strangely comforting about driving in the car at night and seeing the trail of light from the streetlights "touch" my car and lead me forward. Do you know what I'm talking about? When driving in the darkness, each beam reaches down to the hood of my car and appears to pass me to the next to ensure I am headed in the right direction. It's that or just my astigmatism! 
Winter is challenging for many already, when the evening encroaches on the afternoon sunlight and extends into the morning. When we add a pandemic, distance from our families, uncertainty about a virus and a vaccine, a divisive political climate, and grief in so many areas of life, it can be difficult to find light, hope and joyfulness. 
Many people are making resolutions for the next 12 months of what they want to accomplish and what they hope to gain or to lose. What would happen if our only resolution was to accept ourselves as we are and give ourselves permission to process, feel and heal from the last 12 months? Some days, I have to compartmentalize what I am experiencing simply to be able to do my job and care for others. But that catches up to us if we do it too long. Maybe my "resolution" is to name and heal from the things I am grieving from 2020 and to celebrate the accomplishments without judging how big or small they are. I kept my child fed and relatively happy this year! I found a balance of mental and physical wellness! I was able to keep my job, help my kids learn from home and have a little fun too! Wahoo! Those are still accomplishments worth celebrating. 
Did you know that the 12 days of Christmas are actually the 12 days after Christmas between Dec. 25 and Jan. 6, the day on which some Christians celebrate the Epiphany, when the Magi finally came to where Jesus was born. They followed the light in the darkness, when turmoil was happening in the cities, when they were unsure what they would find. They found hope in the light ahead of them. 
May each of you find light and hope as we enter this new year, and give yourself grace to be just where you are. 
- Chaplain Melissa Strong, Methodist Hospital
***
We know these are difficult times. If you would like to speak with a chaplain for support, please feel free to reach out.
Methodist Hospital and Methodist Women's Hospital: Call Operator "0" and ask for the chaplain to be paged.
Methodist Fremont Health: Call Scott Jensen at (402) 290-1408.