COVID-19
This Week's Reflection for Hope and Resilience
Published: Dec. 30, 2020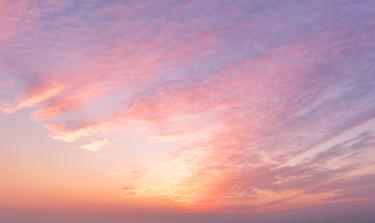 This is part of a series of weekly messages of hope and resilience that will be made available through Employee Connections and printed copies for those who do not have easy access to computers. Read last week's reflection here.

At this time of year, we stand at the crossroads between the year that has been and the year that is yet to be! 
It has been a challenging year in the context of health care for the patients who entered our hospitals and the staff who daily faced the challenges of providing their care. There were people turned away because their plan for an elective surgery was not as urgent as caring for the person whose life was threatened by an illness, often exacerbated by the presence of the pandemic – something we were all confronted with. 
It has been a year of challenges for those whose work is outside of the health care field, as well. To mention just a few: The restaurant business has to depend primarily on carryout meals. Airlines experienced a drastic cutback in passengers. Most educational institutions, from grade school to college, cut back on student attendance and focused on learning from a virtual classroom at home. And there were many folks who lost their jobs through no fault of their own. 
It has been a year of separation of families, as well. They may be separated by miles they cannot traverse, by age when parents or grandparents are living in a long-term care facility or by an illness when a family member has to enter a hospital where visitation is limited. One of the most significant separations experienced by some folks is the absence of fellowship and worship in the context of their religious community!  
With all this in mind, let's look forward to what is yet to be. I hope we can move into the new year acknowledging opportunity even amid some uncertainty, with hope that outweighs our concern! 
My current hope is related to a healthy work environment, which lies in the compassion we share as caregivers along with our willingness to follow protocol – to wear some type of mask or other protection that improves the level of safety from the virus for ourselves and others.
My hopefulness also lies in the production of the vaccine meant to halt the negative effect of the virus, and in our willingness to receive it to enhance our immunity and secure our own well-being. 
My hope for the near future is that by consistently applying the first two areas, by this time next year we will be able to renew person-person contact within families and with others we work with without concern for passing along the virus. This is what I will be working toward and praying for as one who cares as much for the staff as for the patients and their families. 
Finally, and maybe most importantly, I hope that we can each find a way to maintain our hope and our strength as we work through this pandemic together, standing at the crossroads, and look to the future! 
One source of my hope can be found in a bible verse that seems appropriate for our current time: Psalm 46:1-3 & 10a

"God is our refuge and strength, a very present help in trouble. Therefore, we will not fear,
Though the earth should change, though the mountains shake in the heart of the sea,
Though its waters roar and foam, though the mountains tremble with its tumult…"
"Be still, and know that I am God!" [NRSV]
-Chaplain Dan Johnston, Methodist Women's Hospital
 
***
We know these are difficult times. If you would like to speak with a chaplain for support, please feel free to reach out.
Methodist Hospital and Methodist Women's Hospital: Call Operator "0" and ask for the chaplain to be paged.
Methodist Fremont Health: Call Scott Jensen at (402) 290-1408.