COVID-19
This Week's Reflection for Hope and Resilience
Published: Dec. 22, 2020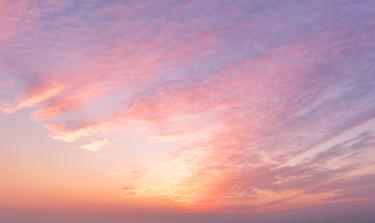 This is part of a series of weekly messages of hope and resilience that will be made available through Employee Connections and printed copies for those who do not have easy access to computers. Read last week's reflection here.

Christmas arrives in a matter of hours. For many of us, it will be unlike any we have had in our lifetimes. A season of festivities and large gatherings ... sidelined by social distancing and safety protocols.
I grew up with a grandfather who owned and operated a Christmas tree farm in central Wisconsin. I helped plant thousands of those trees. What made the holidays special was being together with family. There, I felt the love and support of my family and friends. This year, we (and many others) have scaled back many of our celebrations (voluntarily and otherwise).
Recently, I visited with a patient who was dwelling on the regrets of their life, particularly the estrangement from family due to being "too busy," among other reasons. I shared a heartwarming story of a father who seemingly didn't do the best job of parenting while their child was reared (according to the daughter). When the man died, I had the privilege of conducting his funeral service. There were only a handful of fellow nursing home residents in attendance. I observed that one of our community's esteemed doctors was present as well. Afterward, I inquired as to why the doctor was in attendance. He informed me that this individual "brightened my day every time he visited!" Of thousands of patients, he was one of his favorites.
This holiday season, we may not be able to be with all of those we love so dearly. Our towering Christmas tree has been downsized; we plan to decorate it with simplicity as we did early in our marriage and family life – with a few strings of lights, handmade paper rings and strung popcorn/ beads along with an ornament or two (such as the milkweed pod dried out and painted to be Santa with a long white beard that a friend had made).
It's still possible to connect (or reconnect) with those we love in a host of ways. Take the opportunity and start a new chapter of love.
Consider reconnecting with the source of your faith and rediscover hope, peace and joy! Merry Christmas and happy holidays!
- Chaplain Scott Jensen, Methodist Fremont Health Hospital
 
***
We know these are difficult times. If you would like to speak with a chaplain for support, please feel free to reach out.
Methodist Hospital and Methodist Women's Hospital: Call Operator "0" and ask for the chaplain to be paged.
Methodist Fremont Health: Call Scott Jensen at (402) 290-1408.