COVID-19
COVID-19 Vaccine Town Hall Recording and Presentation Available
Published: Dec. 16, 2020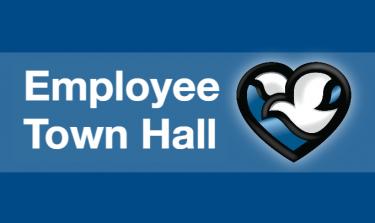 Thanks to all who participated in the COVID-19 vaccine employee town hall on Tuesday, Dec. 15. We had over 1,200 employees join for the informational presentation.
Methodist Health System leaders taking part, outlining vaccine procedures and answering questions were:
Steve Goeser, president and CEO of Methodist Health System
Paula Pittman, vice president of Human Resources
Bill Vobejda, vice president of Integrated Services
Jessica Jones, MD, infectious disease physician
Sasan Gholami, MD, infectious disease physician
Tifany Somer-Shely, MD, obstetrics and gynecology physician
Lots of great questions were posted during the event, and we apologize for not getting to them all. Infection Prevention will be reviewing the remaining questions and updating the current FAQ document. Once updated, it will be posted on the COVID-19 page on the intranet for review.
For those who couldn't participate or those who want to review the event, we have several resources:
If you have questions regarding the vaccine, please submit them to @email. 
Please reference the COVID-19 page on the intranet as your source of truth for health system information related to the pandemic.