COVID-19
This Week's Reflection for Hope and Resilience
Published: Nov. 25, 2020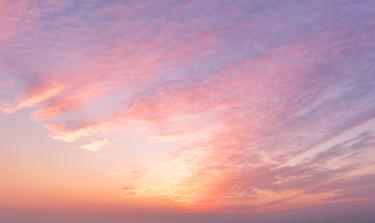 This is part of a series of weekly messages of hope and resilience that will be made available through Employee Connections and printed copies for those who do not have easy access to computers. Read last week's reflection here.

Welp, it's here. No-Shave November? Wait … not if you wear an N95! The holidays are here. Woo hoo! Finally, after 3,941 days of 2020, we have finally made it to Thanksgiving week. I will be honest: I started doing one of those "post something you are thankful for every day on Facebook" things. I think I got to day 13, then I forgot because I went to bed early and have not returned to the practice. But I try to take time for gratitude every day. 
Did you know that gratitude is incredibly important in our resilience? Simply by choosing to think of things that we are grateful for each day – not just in November or at the holidays – we can change the way our brain works, affect our outlook on life and alter the way we respond to challenges in our lives. 
In his article, "The Neuroscience of Gratitude and How it Affects Anxiety & Grief," Madhuleena Roy Chowdhury says, "By consciously practicing gratitude every day, we can help these neural pathways to strengthen themselves and ultimately create a permanent grateful and positive nature within ourselves."
The intentional practice of gratitude is not just naming those people that you love, but actually quieting yourself to feel in your body how gratitude is electric and alive. Check it out with me. Think of one person you love, who, at the sight or sound of, fills you with delight. Now close your eyes and see their face. Really, try it. [Active participation] Are you smiling now? Now close your eyes again, and this time pay attention to your body. Does your heart beat faster? Do you breathe differently? Does your face flush? OK, go! [Active participation again] The practice of gratitude changes us, affects us and causes our endorphins to jump for joy. 
At Thanksgiving, I usually go to Kansas City and bake with my momma. We wear aprons and laugh, watch football, dance in the kitchen and make a feast for those we love, which usually involves about one pie for every two people. Instead, today I will bake with her over Zoom. But let me tell you, when I close my eyes and think of my mother and me baking or my family gathering to eat, it matters not whether we have three or 14 together, Zoom or in person. The feeling of warmth that washes over me says it all – gratitude for all of the people and blessings in my life.
I pray this year that you can find – and feel –  those blessings of gratitude within yourself. Stay safe, and Happy Thanksgiving!
- Chaplain Melissa Strong, Methodist Hospital
***
We know these are difficult times. If you would like to speak with a chaplain for support, please feel free to reach out.
Methodist Hospital and Methodist Women's Hospital: Call Operator "0" and ask for the chaplain to be paged.
Methodist Fremont Health: Call Scott Jensen at (402) 290-1408.