COVID-19
Continuing Education Available to Methodist Health System Employees
Published: Nov. 25, 2020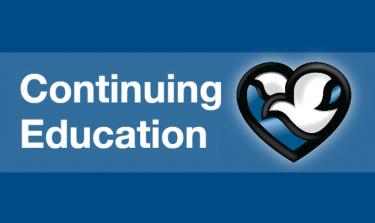 Did you know that one of the great benefits of being a Methodist employee is the opportunity to take advantage of Nebraska Methodist College Division of Professional Development (NMC PD) continuing education classes?
Most of these courses are offered at no cost to you! At NMC PD, we are teaching The Meaning of Care to assist you in building the skills necessary to make changes needed to improve your skill level, increase job satisfaction and facilitate your professional and personal growth. We offer a wide range of topics for every employee at every job level.
Look to NMC PD for:
Live and online peer-reviewed, evidence-based continuing education taught by industry leaders for health care professionals and others who work in health care settings
A wide range of topics including COVID-19, certification reviews, best practices in the clinical care of patients, women's and perinatal health, home health/hospice, gerontology, leadership, orthopedics, critical care, ethical/legal, cultural/spiritual awareness and oncology
Continuing education courses awarding credit for a variety of health care disciplines, including: Dietician, EMS, Licensed Mental Health Practitioner, Medical Assistant, Nursing, Occupational Therapy, Physical Therapy, Physician, Radiologic Technology, Respiratory Therapy, Social Work, Sonography, Speech and Language Therapy, and Surgical Technology
To receive information about our live and online continuing education events tailored to your specific needs, subscribe here.