COVID-19
This Week's Reflection for Hope and Resilience
Published: Nov. 18, 2020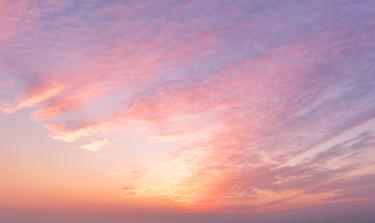 This is part of a series of weekly messages of hope and resilience that will be made available through Employee Connections and printed copies for those who do not have easy access to computers. Read last week's reflection here.

Hope and Resilience in a Time of Need
In these times of uncertainty, facing the challenges we are living and working with, I ask myself: What does it mean to "have faith"? The dictionary I turned to gives two definitions: 
To have "complete trust or confidence in someone or something" 
To have a "strong belief in God or the doctrines of a religion"
I invite you to reflect on your initial response to the first definition: To have faith means to have trust in each other and confidence in what you do as you go about your daily tasks. All of us have some level of training for the work we do, and with time and experience, we gain confidence. That leads to deepening our level of trust in our own abilities as we interact with the patients and their families, who have faith in us as we work side by side with other staff members.   
The second definition connects having faith with one's belief in God or having religious beliefs that are meaningful to you. I grew up in a religious family that attended church every Sunday and often on Wednesday evening for youth group activities. The religious stories we heard and the songs we sang instilled beliefs in God that shaped my personal and professional life.  
When we as staff members interact with patients and their families, we listen and try to understand what they need, and what gives them hope, in their time of illness or loss. Even though we may carry our own beliefs with us, we do not promote them when we first meet with a patient or their family. Instead, we listen, try to discern their needs and interests, and learn what's meaningful to them. This gives them confidence in the care we provide.   
For example, just last week an RN stopped me and asked if I would meet with a patient who was having a tough time emotionally and needed someone to listen to her concerns. After spending a significant amount of time together and learning that she had strong religious beliefs, it felt right to offer to pray for her as well as the baby yet to be born. 
This is just one example of the importance of listening, to learn what's important to the patient. The health care provider thus gains the patient's trust and becomes a resource that brings hope and help in their time of need, regardless of religious or cultural beliefs.
- Chaplain Dan Johnston, Methodist Women's Hospital
***
We know these are difficult times. If you would like to speak with a chaplain for support, please feel free to reach out.
Methodist Hospital and Methodist Women's Hospital: Call Operator "0" and ask for the chaplain to be paged.
Methodist Fremont Health: Call Scott Jensen at (402) 290-1408.