Leadership Updates
Show What Sets Methodist Apart During This Year's Caring Campaign
Published: Sept. 2, 2020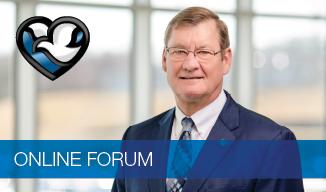 One team. One mission. One Family.   
Times like these make me prouder than ever to be part of Methodist. Despite a year filled with challenges, each of you has gone above and beyond to fulfill our mission. We are improving the health of our communities but also supporting one another. Another way to show that compassionate spirit as we move forward is through Caring Campaign. 
Just look at the impact you've made recently. Since the onset of the pandemic, the number of employees needing urgent financial assistance grew by 800%. The donations you made during Caring Campaign helped your coworkers when they had nowhere else to turn. Whether it helped them with rent, utilities or credit card bills, your generosity reduced some of their stress.
Caring Campaign is a chance to support a wide range of important projects close to your heart – you're able to choose exactly where your gift goes. And your donation of any size truly makes a difference. This year you'll be able to support one or all three Foundations within the health system. Using one pledge form, you can donate to Methodist Hospital Foundation, Jennie Edmundson Foundation or Fremont Health Foundation. See how the three Foundations impact all of us.
The Foundations play an extremely important role in the care that we're able to provide. Your participation sends an important message to the community: We not only work at Methodist, we support it.
Each of you are health care heroes. Thank you for your commitment to Methodist. Please join me in donating during Caring Campaign. This is a time to show off our Methodist pride. It's a chance to demonstrate not only what sets us apart but also what brings us together – a caring spirit.