COVID-19
Best Care EAP Offers Emotional Support to Methodist Employees
Published: May 25, 2020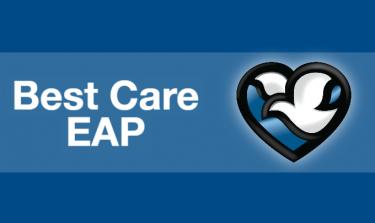 This isn't an easy time. Changes at jobs, at schools and in daily routines have caused stress and anxiety for many people.
But remember: You don't have to do this alone. It's OK to reach out and find someone you can lean on. And the professional counselors at Best Care Employee Assistance Program (EAP) can be that someone.
A benefit for Methodist employees
In response to recent events, Best Care EAP has established an emotional support line for Methodist employees. The line is an extension of existing EAP assistance and counseling services available to all Methodist employees.
The program provides up to five free, confidential counseling sessions for you or your eligible family members per year. 
Some situations may require the use of ongoing or specialized support. In that case, your Best Care EAP counselor will work with you to find the most appropriate and cost-effective resource. Any fees related to using that resource then become your responsibility. 
Ready to connect?
Call (402) 354-8000 or (800) 801-4182 to get started. You can also send an email to @email or send a message here.
To learn more about Best Care EAP, go to bestcareeap.org.
You can also spread the word by sharing this flier or printing it and hanging it in common areas.
Best Care EAP's professional counselors are waiting to hear from you.
Help for the community
Methodist also has launched a separate emotional support line to help other members of the community.
The Methodist Emotional Support Line is free, confidential and available to anyone. The line is open daily from 7 a.m. to 7 p.m. and staffed by licensed professional counselors from the Methodist Hospital Community Counseling Program.
Anyone can call (402) 815-8255 (TALK) to speak to a counselor.
Learn more here.