COVID-19
Coronavirus Update: NMHS Taking Steps to Be Prepared
Published: Feb. 13, 2020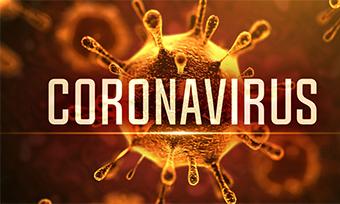 Since word of the 2019 Coronavirus (COVID-19 virus) surfaced in mid-January, considerable attention has been devoted to the monitoring of the virus by the Centers for Disease Control and Prevention (CDC), the World Health Organization (WHO) and China – where the virus originated.  
Symptoms of this coronavirus disease, renamed COVID-19 on Feb. 11, are similar to the flu or common cold and include fever and cough. More than 80,000 cases have been reported worldwide with more than 2,700 deaths to date.
You can be assured that Methodist is taking steps at all our hospitals and clinics to be prepared should the need arise.
Here's what you can do to help prevent the flu and COVID-19:
Wash your hands often with soap and water for at least 20 seconds. Use an alcohol-based hand sanitizer that contains at least 60% alcohol if soap and water aren't available
Avoid touching your eyes, nose and mouth with unwashed hands
Avoid close contact with people who are sick
Stay home when you're sick
Cover your cough or sneeze with a tissue, then throw the tissue in the trash
Clean and disinfect frequently touched objects and surfaces
NMHS is taking the following actions to prepare and protect staff:
At our emergency departments and clinics, we have adapted the respiratory illness screening protocol to include recent travel to and from China per the recommendation of the CDC  
A review of the CDC's recommendation for personal protective equipment has been completed, and a review of the health system inventory has been conducted
The Infection Control Department is in regular communication with the state and county health departments to ensure that proper processes and procedures are in place to protect staff
Discussions are underway regarding respirator fit testing in select areas, as well as training for staff 
Resources: