Leadership Updates
Why Employee Engagement Matters at Methodist
Published: Jan. 30, 2020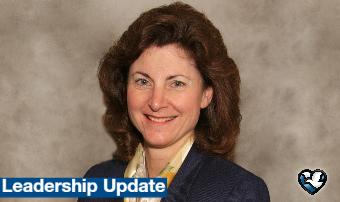 Do you love the role you play every day, supporting the work at Methodist? Do you feel like you're doing your best at living out the Methodist mission? Then you're what we consider engaged. You're what we're striving for with our nearly 8,000 employees.
Research shows that in the health care industry, employee engagement has a direct correlation with patient experience, which is one key indicator of our organization's success. Plainly put – if our employees aren't engaged, patients won't experience the standards they and the rest of the community have come to expect of Methodist.
This is why every two years we conduct employee engagement surveys through Professional Research Consultants (PRC) to gauge not only how we're doing as an organization but also how YOU are doing as a valued staff member. We want to know what we're doing right and where we need to improve. We appreciate your open and honest feedback on this survey platform.
What did the results show?
By now, your department leader has shared department-specific results with you. As a quick organizational recap, 42% of you rated Methodist as an excellent place to work. In addition, 39% are considered fully engaged, which puts us at the 85th percentile nationally.
According to PRC's Engagement Index, this shows that the majority of you:
Find your work rewarding
Care about the organization's success
Feel a sense of ownership
Are committed to investing your thoughts and ideas into the organization
While we're more engaged than 85% of health care organizations, we understand we have some work to do. We have to keep moving the needle. This work falls on the employees and, more importantly, the leaders of the organization.
As part of the survey, key drivers for improvement were identified for 2020 and beyond. A key driver tells us what areas to focus on to make the biggest impact on improving engagement. This continuing focus on improvement ensures that we're creating and maintaining a workplace of choice while continuing to provide exceptional experiences for our patients.
Next steps
You and your department leaders have had opportunities to discuss the results and share your thoughts on how to improve engagement within your department. These action plans might include stopping something, starting something or continuing something. Action plans may vary between departments so that each department and work team has an opportunity to address areas that are important and meaningful to them. 
Across the system, we've been developing action plans to address a number of key driver themes that are present in almost every affiliate and department. They include:
Senior leaders exhibiting behavior consistent with our mission: Improving the health of our communities by the way we care, educate and innovate
Leaders providing support during times of change and in regard to performance
Team members showing respect to each other and between departments
Taking the survey was the easy part. Now we need to continue the dialogue and identify the following:
What helps to make your work rewarding
How we improve our sense of ownership and commitment to the organization's success
How we create a work environment that encourages you to invest your best
This discussion will be ongoing in 2020 and part of 2021. In early 2021, we'll measure again to see if we've moved the needle.
What's coming?
Over the next year, we'll be launching a number of initiatives to address feedback from the survey and in your department meetings to improve these measures. You told us the new mission statement wasn't well-known and that you didn't understand your role in fulfilling the mission. We have some fun communication pieces coming that we think you'll enjoy. 
We've added support and training resources to address "change" – a constant in our business. And we'll develop a variety of other initiatives to help us practice our value of respect with each other and those who interact with our organization. The 2020 Talent Development offerings are organized to help us improve engagement among staff members.
You, as a team member, have a key role in improving employee engagement. The work for all of us begins now. We'll identify what's working and nurture those efforts. We acknowledge that there are things that need to change – things we can and should do differently. Some of the work might be hard, but that's how we learn and grow.
Senior leadership welcomes your feedback. We want to hear from you. Share your thoughts directly or via @email
We need you. We want you to be proud to work for Methodist. We know that happy, engaged employees make their departments better and make Methodist a great place to work. Most importantly, they allow patients to truly experience The Meaning of Care.