Leadership Updates
When Every Minute Matters
Published: Aug. 23, 2018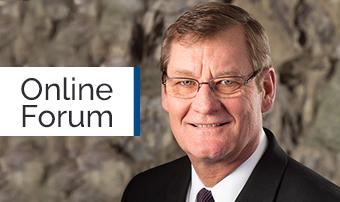 Caring Campaign Launches Today
In an emergency, time is not always on your side. From broken bones to a serious cardiac event, our emergency department has been serving the Omaha community for decades.
More people are relying on Methodist for their emergency care than ever before. In the last five years alone we have seen a 20 percent increase in patients coming to the Methodist Hospital emergency department.
That demand has resulted in increased wait times, lack of bed space and the need for a more efficient work environment for our emergency care providers. It's time to rebuild our facility and reimagine how treatment is delivered. And we need your help!  
This Year's Greatest Need
This year's Methodist Hospital Foundation Caring Campaign is focused on the emergency department renovation and expansion project. It is our greatest need and a true community resource. We have listened to our patients, our neighbors, and our employees to ensure we are meeting the needs of the community today and in the future. 
The emergency department is a community safety net that cares for all patients, regardless of their ability to pay. When this project is completed we will have doubled the space and have more privacy, less waiting and more room to innovate.
The emergency department, like the Caring Campaign, sends a strong message to the community: WE CARE!
Last year, 83 percent of you participated in Caring Campaign. That is more than double the national average for an employee giving campaign which is only 33 percent. In fact, a recent survey showed that some hospitals are looking to eliminate their employee campaigns due to low participation. 
There are seven different programs or projects you can support. Through these seven different programs or projects, we help countless people thanks to your generosity. It could be a patient who can't afford his medication, a Methodist employee who is taking classes thanks to a scholarship or a co-worker who needs help during a financial emergency.
Last year's greatest need was 3D Mobile Mammography. I am proud to say that Methodist employees donated 25 percent of the funding needed to get that project going. Your donations are saving lives.
Caring is Our Culture
Please know that your gift, no matter the size, makes an impact. It shows that we not only work at Methodist but support Methodist. 
Whether it's Caring Campaign or a reimagined emergency department, we are living the Methodist mission: to improve the health of our communities by the way we care, educate and innovate.
I'm proud to wear my Methodist badge. I'm excited about our future. And I'm grateful to be working with such an amazing group of generous employees.
Please join me in making a donation to Caring Campaign. Together we are The Meaning of Care! 
Caring Campaign: Emergency Department Project
Employees who work in Methodist Hospital's Emergency Department explain this year's greatest need:
Caring Campaign: Family Crisis Connection
Methodist Hospital employee, Chelsea Craig, shares why she turned to the Family Crisis Connection for help.
*At Methodist Jennie Edmundson Hospital, the annual employee fundraising campaign kicks off in November.
---
Supervisors, please discuss with your team.
We welcome your feedback. To comment on this Online Forum, send an e-mail to @email or use Employee Connection's "Submit a News Idea" online form.
Your Forum Feedback messages are forwarded to the appropriate administrator with your name for a direct response, unless you ask to remain anonymous. A sampling of Forum Feedback questions or comments of broad impact to employees may appear in future Online Forums.