Leadership Updates
New Mission Statement, Strategic Plan Unveiled
Published: July 10, 2018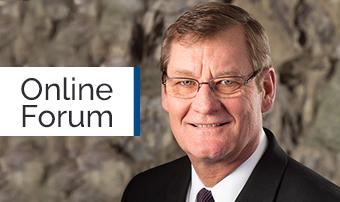 The Foundation of our Success

Mission and culture.
Two simple words, but they are truly at the heart of what we think and believe at Methodist Health System. Our mission and culture define us. They are the guiding principles for what we do every day and at the core of how we deliver The Meaning of Care.
As organizations grow it's not uncommon to reflect upon a well-established mission statement to assure it still speaks to who you are and what you do.  
Last year we began a thoughtful process of evaluating our mission statement, gathering input from staff, members of our board and leadership in order to plot our future and lay the foundation for continued success.
Today I'm proud to share with you the new Methodist Health System mission statement: "Improving the health of our communities by the way we care, educate and innovate."
We were very intentional in the wording, so let's explore the statement in a bit more detail:
Improving the health: As the nature of health care continues to evolve, we are very focused on the well-being of our community, by encouraging our friends, neighbors and family members to lead healthier lifestyles.
Communities: We are a regional provider – impacting the health of the multiple communities we serve in western Iowa and eastern Nebraska.
We: Speaks to all of us. We are a team – a family – we provide the Meaning of Care together. We take a very personal approach to the way we provide care.
Care: It's a critical part of our DNA as an organization – it's who we are.
Educate: Our role in the community is to provide education on how to improve individuals' health in the communities we serve. Nebraska Methodist College also plays a key role by developing the health care workforce of the future. We have, for so many years, trained medical students, residents and fellows, from Creighton and UNMC, playing a role in the training and education of our future health care providers.
Innovate: We have been a leader in the health care sector for 126 years. To do so has required us to be agile and to adapt to the ever-changing health care environment. We have had a key role in research with our clinical trial program and the many firsts we have claimed in the market throughout our health system's history.
I encourage you to reflect on the mission statement, learn it and determine how you can help us to fulfill these words through the work you do. Embrace it, stand behind it and live it every day.
The mission statement is the foundation to who we are and what will guide us to our goals and successes as an organization.
That's where our new strategic plan comes into play. Many of you have heard a presentation by Jeff Prochazka, vice president of strategic planning/business development, in the past few months. Jeff, his team and senior leadership have worked diligently to establish our road map to success and I am excited to share it with you today.
As always, our strategic plan has five pillars. We took a hard look at these key initiatives and examined what we are already doing well and what areas we need to implement new approaches.
People, Culture and Service Excellence:
This represents a correlation between an engaged staff and patient satisfaction, which will lead to experiences that exceed our patient's expectations. A healing environment – that is who we are and it's what people have come to expect. We will accomplish this through initiatives such as Just Culture, developing physician leaders to guide us through pivotal changes in the industry, a system-wide service excellence program,
and the further development ofour Methodist Emerging
Professionals Group.
Quality, Safety and Population Health:
Our goal is to be on the incentive side of all government measures – we don't want to be penalized. We have to develop a culture of continuous improvement and understand how to take waste out of our processes. We can't improve what we can't measure. We will place effective, accurate, and timely data at the fingertips of those individuals making decisions. As we focus on population health, we will be reducing costs and improving quality across episodes of care, managing chronic diseases and developing post-acute care strategies.
Financial Stability and System Integration:
For decades, health care has been operating under a model which was not sustainable and has made care more and more challenging for consumers
to afford. It's the reality we are facing as a nation as we move from volume to value based care. While we are
as busy as ever, our payer mix is shifting, and the cost for care we are providing is not being covered. We have to deploy evidence-based methodologies for cost reductions – methods that are known to work.
We will be focusing on strategic sourcing to reduce our supply spend, enhancing our revenue cycle and strategically entering into value-based contracts.  Variation is our enemy.  It is wasteful and inefficient.  As a system, we will work together to reduce variation.
Smart Growth:
Our overall goal is to increase our presence in the market as well as the number of people for whom we provide care. We will gain an understanding of our new consumer and offer services they demand. We will expand access to care through strategies like urgent care, virtual visits and Direct Primary Care. Our approaches for smart growth include regional collaborations with Fremont and locations in Western Iowa. We will grow our anchor services lines: cardiovascular services, oncology, orthopedics, women's/mother-baby/NICU and primary care. Telemedicine can aid us in extending our expertise beyond our facilities and increase our regional presence.
Commitment to Community:
There are so many social determinants that affect the health of our community and addressing those is paramount. We must focus on caring for the underserved. We, along with CHI and Nebraska Medicine, will be participating in the Community Health Needs Assessment which identifies the health care needs of our community. We will continue to support and grow our efforts at the Methodist Community Health Clinic which is a hub for health care collaboration. We will be hitting the road this summer with our 3D Mobile Mammography coach allowing us to take these much needed screenings to the underserved. The Nebraska Methodist College Mobile Diabetes Unit will continue the good work it has been doing in the community as well.
We have a comprehensive plan in place and it is one we feel we can implement, while also fulfilling our mission. These bold goals will require a concerted effort on the part of everyone in the organization. I ask you to continue the great work you are doing and together we will make a tremendous impact on today's health care environment.
---
We welcome your feedback. To comment on this Online Forum, send an e-mail to @email or use Employee Connection's "Submit a News Idea" online form.
Your Forum Feedback messages are forwarded to the appropriate administrator with your name for a direct response, unless you ask to remain anonymous. A sampling of Forum Feedback questions or comments of broad impact to employees may appear in future Online Forums.