Awards and Achievements
Methodist Hospital Foundation Honors The Meaning of Care Award Winner Brian Thompson
Published: May 7, 2018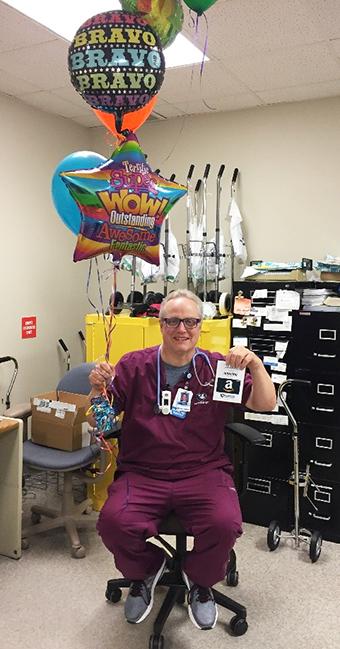 Special Thank-You During National Health Care Week
As part of National Health Care Week, Methodist Hospital Foundation honored Brian Thompson, a respiratory therapist, with a $100 Amazon gift card.
Over the last 12 months, Brian and more than 100 other MHS employees were honored with The Meaning of Care Awards. Their names were entered into a random drawing, and Brian's name was drawn.
The Meaning of Care Awards are a way for grateful patients or families to honor a Methodist employee who has gone above and beyond. Making a donation in the employee's name to the Methodist Hospital Foundation is a lasting way to show appreciation.
The Foundation is grateful to all of the award winners for truly exemplifying the Meaning of Care.
Congratulations, Brian!