HR and Benefits
Kronos - Changes Coming!!
Published: May 4, 2018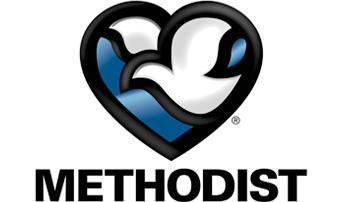 You may already be aware that Methodist is upgrading our Kronos application. Kronos is the system that records your time worked – in and out punches. This project will upgrade our current version 6.1 up to version 8.1 in a Kronos-hosted cloud environment. In addition, we will also make available the newest features that Kronos offers.
These features will include, but not be limited to, 
Smart phone functionality for both managers and employees
Updated Teletime functionality
Punch in/Punch out and transfer via computer or Teletime
Simple (Phase 1) and Advanced (Phase 2) scheduling using the Kronos system
PTO and Family Medical Leave tracking for hourly as well as salaried staff members
Worked time analytics reporting for Managers Directors and Executives. 
The goal of the upgrade, and adding on additional functionality, is to empower employees to take more control of their timecards and schedules.  Employees will be able to view their timecard in Kronos at any time during the pay period.  Employees will be able to request PTO using the Kronos system – no more paper!  This will allow for proactive and improved communications between employees and their supervisors/Kronos Managers.  
The executive steering committee for this project includes Jeff Francis, Peggy Helget, Donna Hubbell, Holly Huerter, and Teri Tipton. They and their teams have been involved in all decisions around scope and schedule.
The project team (listed at the bottom of this message) has been working with our vendor partner Atos and Kronos to properly scope out, build, and test the new environment. We are also developing training for staff members, Kronos Managers, and supervisors in multiple formats to prepare you for the launch.
Stay tuned for more information about the new timekeeping features, schedule, training and go-live. If you have any questions about the project, please reach out to a steering committee member or project team member.
Thank you for your time and attention.
Project Team:
| | | |
| --- | --- | --- |
| Tim Black | Michelle Kelly | Shari Schroeder |
| Jan Coffey | Pam Kerger | Kent Sona |
| Kelli Eaton | Teri Larsen | Theresa Stevens |
| Jessie Fechner | Natalie Mantz | Tiffany Sund |
| Echo Fox | Jana McGuire | Karen Tesina |
| LeeAnn Griffin | Carla Meier | Anne Thallas |
| Treasure Harris | Nicole Monaghan | Deane Twight |
| Chad Hoffart | Joe Poore | Jenene Vandenberg |
| Jay Jadlowski | Stacy Roberts | Mark Wilhelm |
| Rita Kalkowski | Ruth Rodgers | Venia Yanes |