Leadership Updates
New Methodist Ad Campaign Debuts May 7
Published: May 3, 2018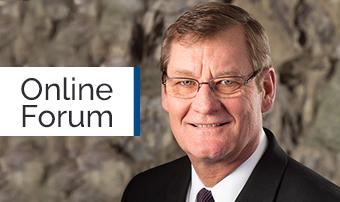 The Commitment Behind the Badge
The Methodist badge says so much about who we are and what we do. We all put it on to start our workday and it's one of the last things we take off at the end. It's more than a name tag – it's a symbol that defines and unites each and every one of us. It represents our passion and commitment to caring for patients and their families each and every day.
Our 2018 advertising campaign, called The Commitment Behind the Badge, focuses on just that – your passion, your commitment and the work you do each day that makes a difference in the lives of those we serve. Whether directly or indirectly, everyone plays a key role in the patient experience at Methodist.
This campaign has a very different look and feel – and the timing for a new approach couldn't be better.
Because you – the employees of Methodist Health System – and the care that you provide is what differentiates us from our competitors, it is imperative that our marketing efforts put our people at the forefront. The providers, including physicians, you will see in this campaign work in various locations and that is intentional. We are proud to provide comprehensive care throughout the region and want to showcase the breadth and strength of our system.
Featured alongside those providers are nearly 100 employees from departments across the health system – our chaplains, nursing staff, pharmacy, environmental services and numerous other ancillary services – to further illustrate that it takes all of us to deliver The Meaning of Care every day. No one does this alone – we are a team and we work together.
We wanted a very realistic and authentic view into a day in the life, so the imagery you will see was
all captured in our hospitals and clinics. The
voices you hear are those of our providers – speaking directly to our patients, our neighbors, our friends and our community about what it means to work at Methodist.
This comprehensive campaign, which launches Monday, May 7, focuses on strategic services lines, including primary care, cardiology, oncology and women's services.
Campaigns like this do not come together overnight. Countless hours were devoted to development and execution of this new message by Jenni Stoll, our senior director of marketing, and her team; the conceptual talents of Anderson Partners and Torchwerks; and the online expertise of Corporate 3 Design.
I'd like to extend a special thanks to the providers and employees who participated in the making of our ads – you have helped us create a powerful message and it's one I'm proud to share with the Methodist family.
I invite you to preview the new television commercials below. Watch for additional electronic, radio and print ads, as well as billboards, which are part of this fully integrated campaign.
I also encourage you to visit the microsite associated with the campaign: bestcare.org/care.
I hope that next time you wear your Methodist badge, that you wear it with honor and great pride. Thank you to every member of our Methodist family for all you do to make Methodist The Meaning of Care for the patients and families we serve.
Primary Care: 30 seconds
Cardiology and Oncology: 30 seconds 
General Brand: 30 seconds
Primary Care: 15 seconds
Cardiology and Oncology: 15 seconds
General Brand: 15 seconds
---
We welcome your feedback. To comment on this Online Forum, send an e-mail to @email or use Employee Connection's "Submit a News Idea" online form.
Your Forum Feedback messages are forwarded to the appropriate administrator with your name for a direct response, unless you ask to remain anonymous. A sampling of Forum Feedback questions or comments of broad impact to employees may appear in future Online Forums.